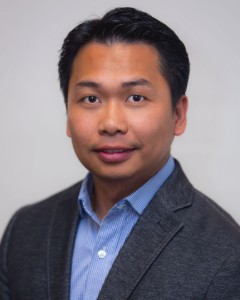 Education
Ph.D., Structural Engineering, University of Connecticut, 2012
M.S., Structural Engineering, University of Connecticut, 2008
B.S., Civil Engineering, Guangzhou University, 2003
Professional Licenses
Licensed Professional Engineer (PE), Connecticut/California
Leadership in Energy & Environmental Design (LEED) AP BD+C
Areas of Interest
Structural Dynamics
Smart Structures
Smart Connected Health
Optimal Structural Design
Structural Control
Structural Health Monitoring
Real-time Hybrid Simulation
Innovative Engineering Education
Awards & Distinctions
Center for Equity and Excellence in Teaching and Learning (CEETL) High Impact Teaching Award, SFSU (2019)
Faculty Innovation and Leadership Award, California State University (2018-2019)
Presidential Award for Professional Development of Probationary Faculty, SFSU (2018-2019)
Current Projects (selected)
"SCH: INT: Inferring At Home Gait Parameters of Older Adults Using Floor Vibrations", National Institute of Health/National Institute on Aging (Project #: R01AG067395), $1,196,240. Role: PI.
"Collaborative Research: Aerodynamic Shape Optimization of Tall Buildings Using Automated Cyber-Physical Testing", National Science Foundation (Award #: 2028647), $285,491, Role: PI.
"REU SITE: Collaborative Research: Integrated Academia-Industry Research Experience for Undergraduate in Smart Structure Technology," National Science Foundation (Award #: 1659877), $144,434, Role: PI.
Biography
Dr. Jiang graduated from the University of Connecticut with a Ph.D. degree in Civil Engineering. He worked as a structural engineer in multiple firms (e.g., Skidmore, Owings & Merrill),  before joining San Francisco State University as a faculty member. As a licensed professional engineer in the states of Connecticut and California, Dr. Jiang has been involved in the design of a variety of low-rise and high-rise projects, including office towers, retails, hotels, courthouses, and theatre according to the U.S. and international building codes. He is a member of American Society of Civil Engineers (ASCE), American Institute of Steel Construction (AISC), Structural Engineers Association of Northern California (SEAONC), Earthquake Engineering Research Institute (EERI), and American Society of Engineering Education (ASEE).
News