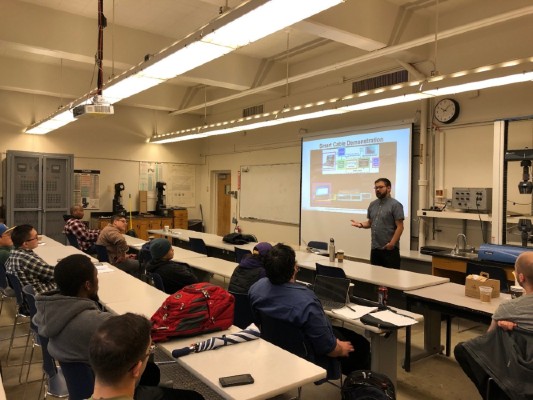 Photo 1. Casey Hardy giving a research seminar at SF State in Feb. 2019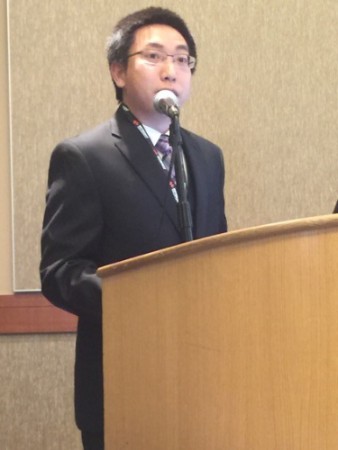 Photo 2. Kangjun Bai presenting at the BioWireleSS conference in Jan. 2014
In yet another exciting development, two School of Engineering (SoE) alumni, Casey Hardy (MSE'15) and Kangjun Bai (BSEE'13, MSE'16), were each awarded the highly competitive and much-coveted 2020 Qualcomm Innovation Fellowship, valued at $100K each. Both alumni were the products of our Master of Science in Engineering (MSE) program, with concentration in Embedded Electrical and Computer Systems (EECS).
Casey is a current Ph.D student at the University of California San Diego (UCSD). As a graduate student, he won 2nd Place in 2014 SFSU College of Science and Engineering (CoSE) Student Project Showcase. An exceptionally brilliant student and a gifted communicator, Casey's legendary 137-page master thesis has been regarded as the gold standard for subsequent MSE students. Kangjun is a current Ph.D student at Virginia Tech. He was awarded the Honorary Mention in the 2015 CoSE Student Project Showcase.  He did the first integrated circuits tapeout – a major, industry-standard IC design exercise – in Dr. Hao Jiang's research group. An exemplary student and a first-generation immigrant student, Kangjun overcame tremendous economic challenges and excelled through perseverance and hard work. The IC design manual he developed has been frequently used until now. Both will continue to deepen their research into analog techniques to develop future High Performance Computing (HPC) systems.
Dr. Hao Jiang, Professor of Electrical Engineering, is the proud research and academic advisor for both alumni. Being an accomplished scholar and educator himself, Dr. Jiang's dedication and encouragements have enabled students like Casey and Kangjun to flourish academically. The School of Engineering applauds Dr. Jiang's remarkable achievement in student mentoring and as a role model for our students.
Each year, 24 Qualcomm Innovation Fellowships are awarded to top graduate students from around the nation. Having two Engineering alumni placed among the 24 recipients in one year demonstrates the outstanding value proposition of an SFSU Engineering degree, the extraordinary caliber of our faculty and staff, and importantly, our commitment to high-quality engineering education. Congratulations to Casey, Kangjun, Dr. Jiang, and the many faculty and staff whose selfless dedications make student success possible at SFSU Engineering!