Cheng Chen, Ph.D.
Graduate Program Coordinator for Structural/Earthquake Engineering &
Professor of Civil Engineering
Discipline: Structural Engineering & Earthquake Engineering
Office: Trailer P1B
Phone: (415) 338-7740
Fax: (415) 338-0525
Email: chcsfsu@sfsu.edu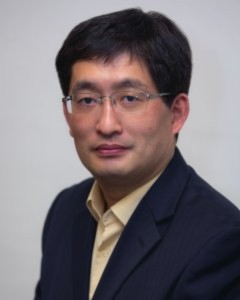 Education
Ph.D., Structural Engineering, Lehigh University, 2007
M.S., Building Engineering, Tongji University, 2002
B.S., Building Engineering, Tongji University, 1999
Areas of Specialization
Hybrid Simulation;
Numerical Methods for Structural Dynamics and Real-Time Structural Testing;
Smart Structures and Materials for Hazard Mitigation;
Fire Structural Engineering;
Performance Based Engineering.
Biography
Dr. Chen received his B.S. degree in 1999 and M.S. degree in 2002 from Tongji University. After he received his Ph.D. degree in Structural engineering from Lehigh University in 2007, he served as post-doctoral research associate and research engineer at the Lehigh NEES RTMD Site in 2008 and 2009. He is currently a professor of Civil Engineering in the School of Engineering at San Francisco State University. His research interests focus on advanced experimental techniques and seismic hazard mitigation. Dr. Chen has published over twenty refereed journal or conference proceeding articles. He is a member of ASCE, EERI, AISC and NEES Inc.
Grants & Funding
SFSU ENGR Faculty to undertake $233K Dept of Education's "Strengthening Pathways to Success in STEM (SP2S)" Project, Nov 2019
Collaborator at NSF Major Research Instrumentation (MRI) Program, 2017