David Quintero, Ph.D.
Assistant Professor of Mechanical Engineering
Discipline: Robotics & Controls
Office: HH 808A
Email: qdavid@sfsu.edu
Research Lab Website: CARE Lab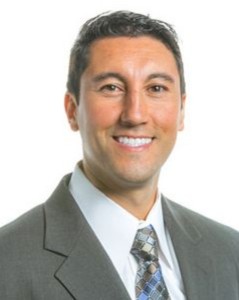 Education
Ph.D., Mechanical Engineering, University of Texas at Dallas
M.S.,  Mechanical Engineering, Stanford University
B.S.,  Mechanical Engineering, Texas A&M University
Research Interests
Robotics
Dynamic Modeling & Controls
Mechatronics
Prostheses & Orthoses Design
Rehabilitation Engineering
Human Biomechanics
Wearable Sensors
Biography
Dr. Quintero is the Director of the Controls for Assistive and REhabilitation Robotics Lab (CARE Lab) that has ambitious research goals to develop wearable robotic technologies (e.g., powered prostheses and exoskeletons) that allow people with mobility impairment such as amputation or stroke to regain their biomechanic motion they have lost or enhance mobility for humans with healthy conditions.  He and his research students investigate novel design approaches of hybrid wearable actuators & sensory systems and create human-machine control strategies for wearable robotic devices.  His previous research work entailed the mechanical design and real-time control of a robotic leg for above-knee amputees.  His research lab is continuing that work as well as advancing the design and control of powered exoskeletons for stroke patients.  He is a frequent reviewer for IEEE and ASME robotics and controls conference/journal publications.  He teaches mechatronics/robotics and controls courses at SFSU.  He is proud to serve as the faculty advisor to SFSU student organizations such as the Society of Hispanic Professional Engineers (SHPE) and the Solar Electric Vehicle Team.