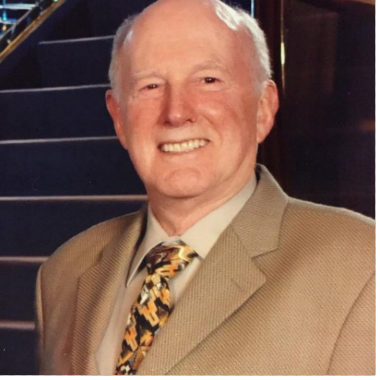 Peter Pfaelzer, Professor Emeritus of Mechanical Engineering passed away in mid-November 2021. Peter joined SFSU in 1973 and retired in 2004. During his 31 years of service at SFSU, he had made significant contributions to the School of Engineering and the University as a whole.
After the establishment of specialized engineering degree programs in the School of Engineering, Peter served as the first Program Head of the Mechanical Engineering Program. An expert on mechanical design and tribology, Peter was a strong proponent of incorporating the concept and practice of design methodology into the mechanical engineering curriculum. He was proud of his work every year with the senior students on their capstone senior design projects.
During his tenure at SFSU, he initiated two notable and highly impactful projects and partnerships. First, he was the SFSU project leader for the Rehabilitation of the San Francisco Cable Car System Project, a multi-year project to extend the life of the vaunted cable car system while maintaining its visible features. Peter's specialty in tribology – the study of friction, lubrication, and wear – made him a natural candidate to lead the project at SFSU. The fact that the SF Cable Cars are still operating safely today owes, in part, to the improvements initiated by Peter and his team. Many students received their training on this project under his supervision.
Second, Peter established the Wheeled Mobility Center in collaboration with Ralf Hotchkiss, an accomplished engineer that Peter helped hire as a lecturer faculty in the School of Engineering. The Center, which later became Whirlwind Wheelchair International, is devoted to the design and fabrication of affordable wheel chairs for third world countries using locally sourced materials. Subsequent to the Center's establishment, Ralf received the MacArthur Fellowship award – known also as the genius grant – for his work on affordable wheelchairs.
Peter was well liked by his students and colleagues for his creativity and problem solving. Peter was part of a very talented and creative family. He dearly loved and admired his wife, Coille Hooven, a noted ceramic artist. Together they enjoyed many travels and wonderful adventures throughout the world. He was fond of his step-children, Molly and Matthew Hooven, and spoke with appreciation of their support and love for their mother. He raved about his daughter, Johanna Pfaelzer, with great pride. She became established in New York Stage and Film, developing new plays and musicals. Peter was thrilled when Johanna accepted the position of Artistic Director at the Berkeley Repertory Theater. She returned "home" two years ago with her son, Jasper, and husband, Russell Champa. Peter enjoyed a special relationship with his grandson, expressing excitement as Jasper entered high school, developing into a fine young man.
Peter was a rare and unique engineer, with equal right and left brain balance that brought him the best of the world. He made a sizable impact on the growth and development of the School of Engineering. His smile and jovial spirit will be missed by his family, his SFSU colleagues, and many friends.