Brett Williams, Ph.D., P.E.
Lecturer Faculty 
Discipline:  Composite Materials, Spacecraft Structures, Structural Analysis, Engineering and Project Management
Email:  rbwillia@usc.edu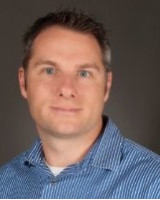 Education 
PhD, MS, BS in Mechanical Engineering from Virginia Tech
Biography
Brett has over 20 years of experience in the aerospace industry as a technical lead, program manager, and people manager.  His PhD research was done at NASA Langley, with professional experience at NASA JPL, Raytheon Space & Airborne Systems, and Boeing Space & Launch in Los Angeles. Currently, Brett manages a cross-discipline team of Data Center Mechanical, Electrical, Chemical, and Controls Engineers at Facebook in Silicon Valley.