NVIDIA Resume + Technical Interview Workshop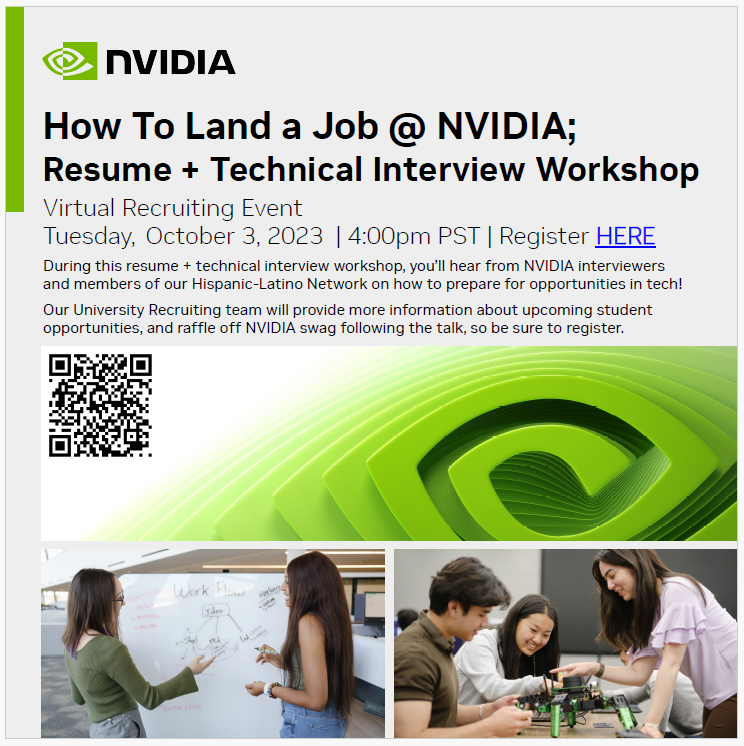 Nvidia has invited us to one of their virtual Resume + Technical Interview workshops! The event is taking place this Tuesday, October 3rd at 4 pm!
Don't forget this is a perfect opportunity to get insight into what Nvidia is looking for in an intern, this advice is coming straight from recruiters! It is also a perfect opportunity to polish up before the national SHPE conference.
ASCE General Meeting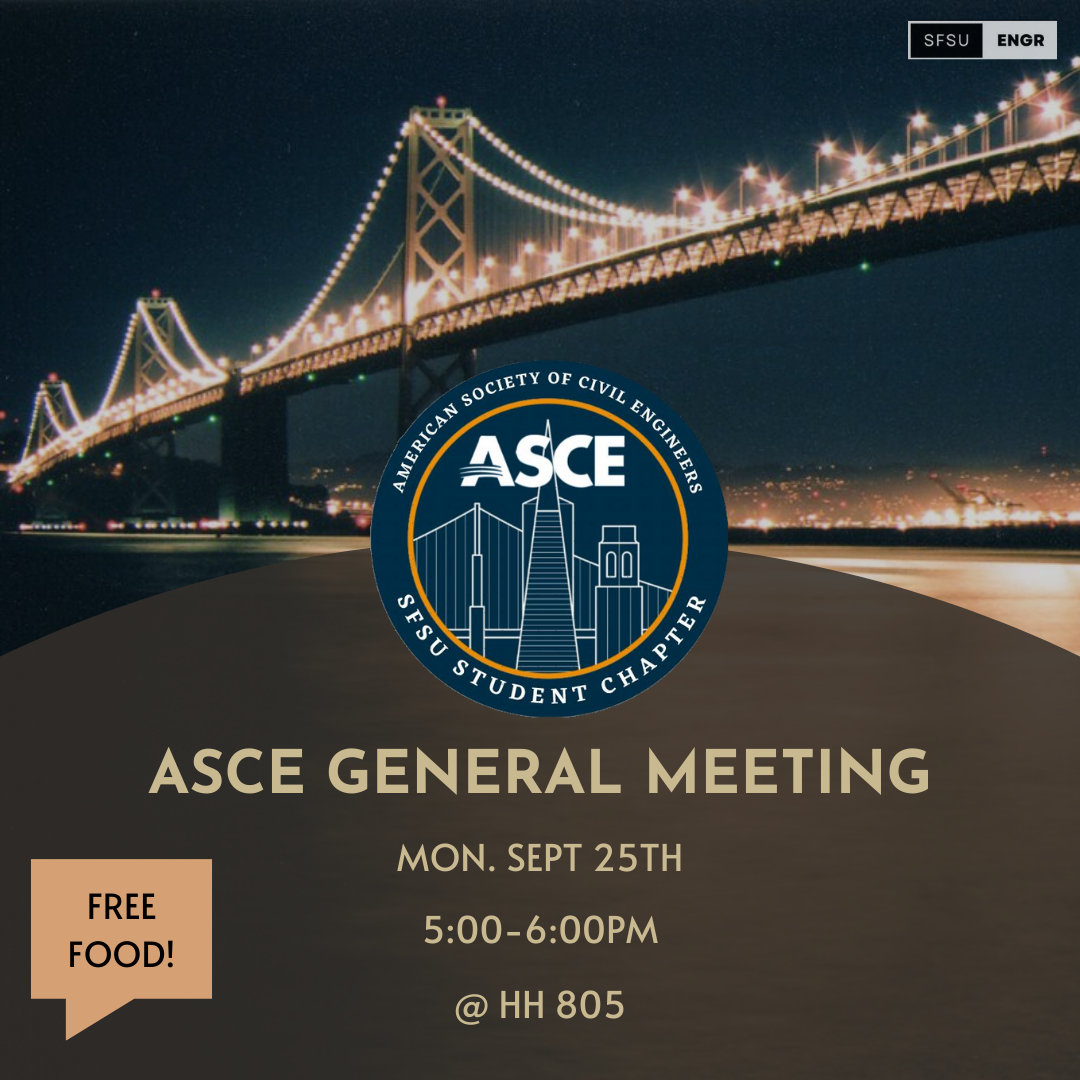 ASCE General Meeting (Free Food!)
Monday, September 25, 5-6pm
HH805
Professional Head Shots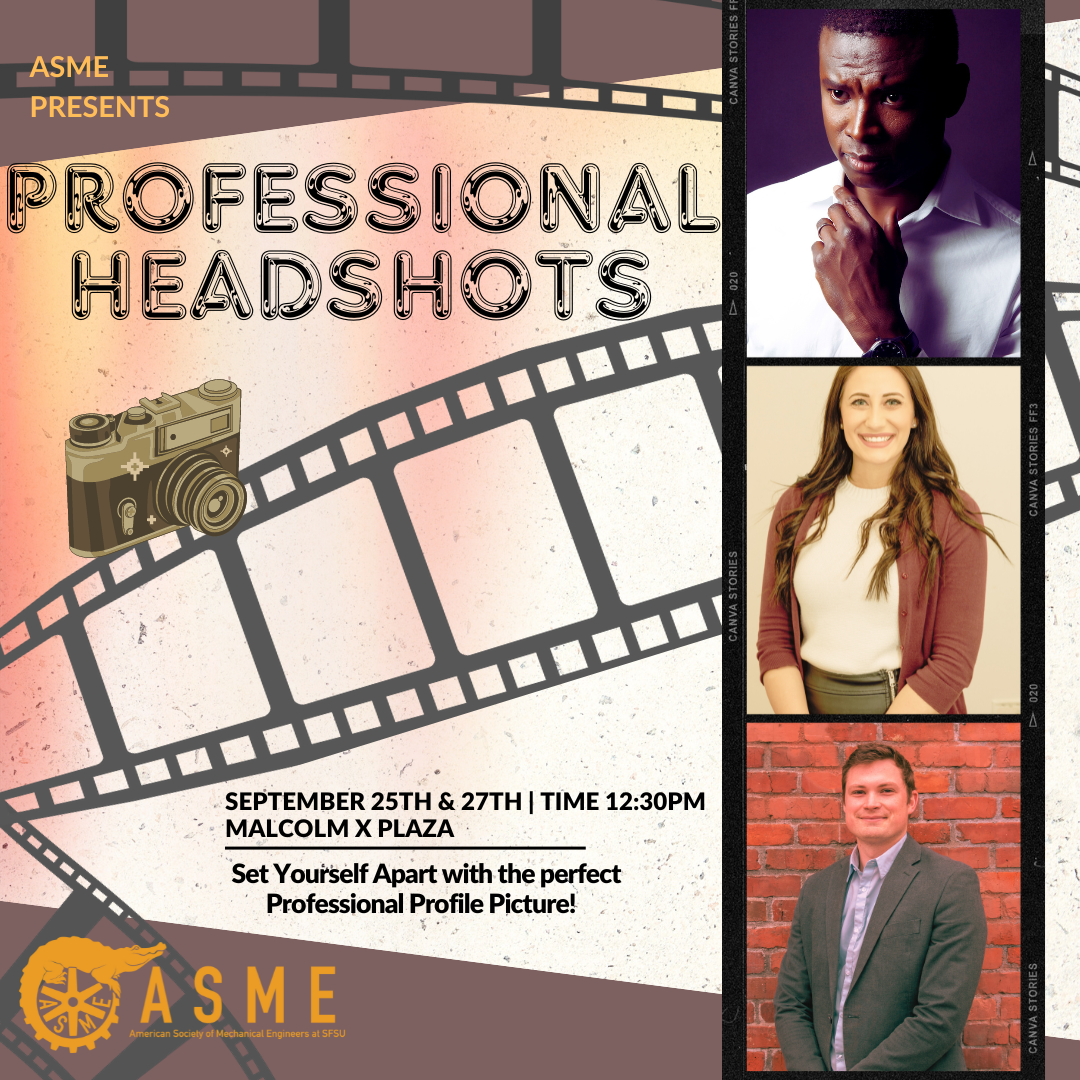 Get Your Professional Head Shots!
September 25th and 27th, 12:30pm at Malcolm X Plaza
Let's capture that winning smile to go with your rising ENGR careers!
Bought to you by ASME
DPR's Pre- Career Fair Info Session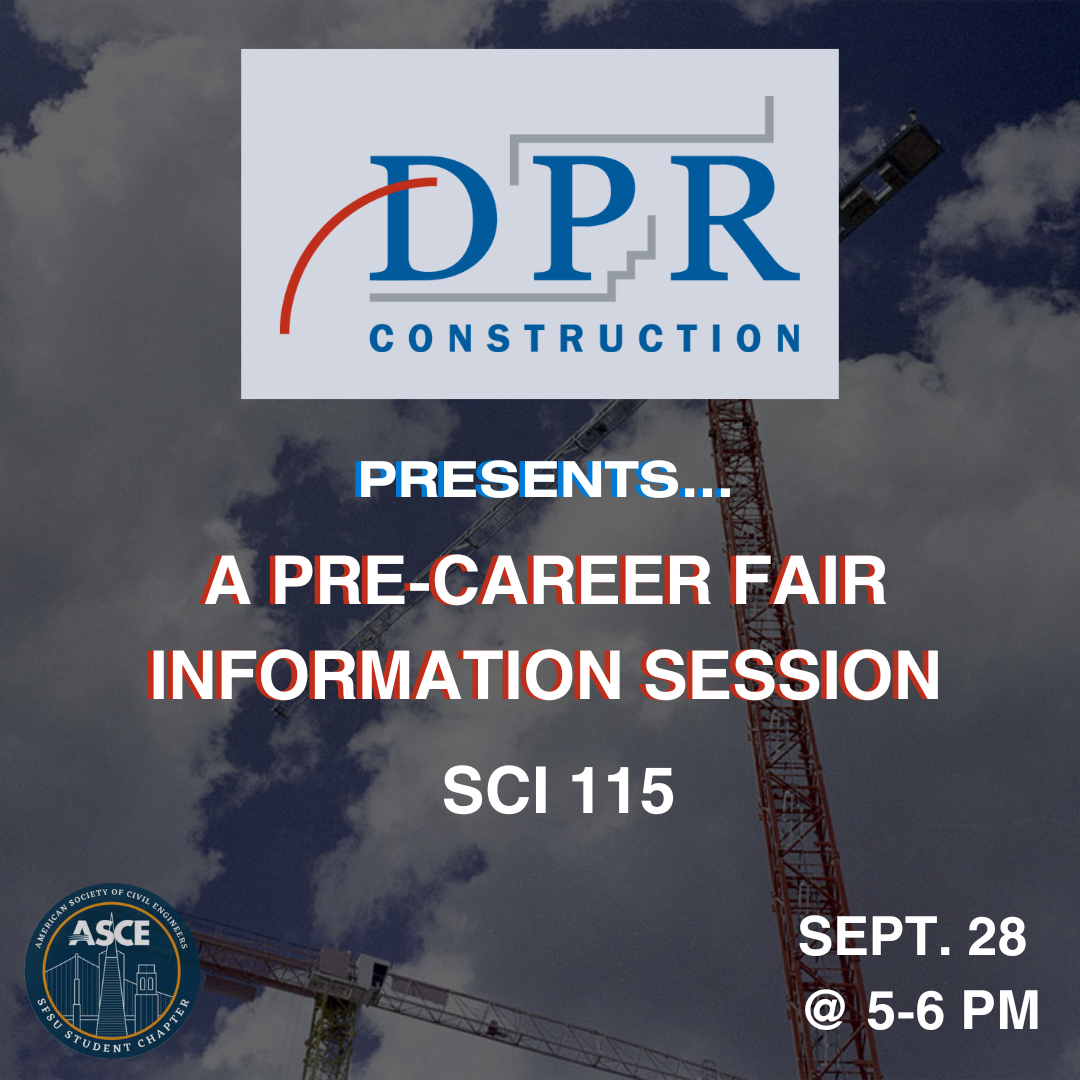 September 28, 5-6pm at SCI115.
Bought to you by ASCE x DPR
ENGR Tutoring at ESC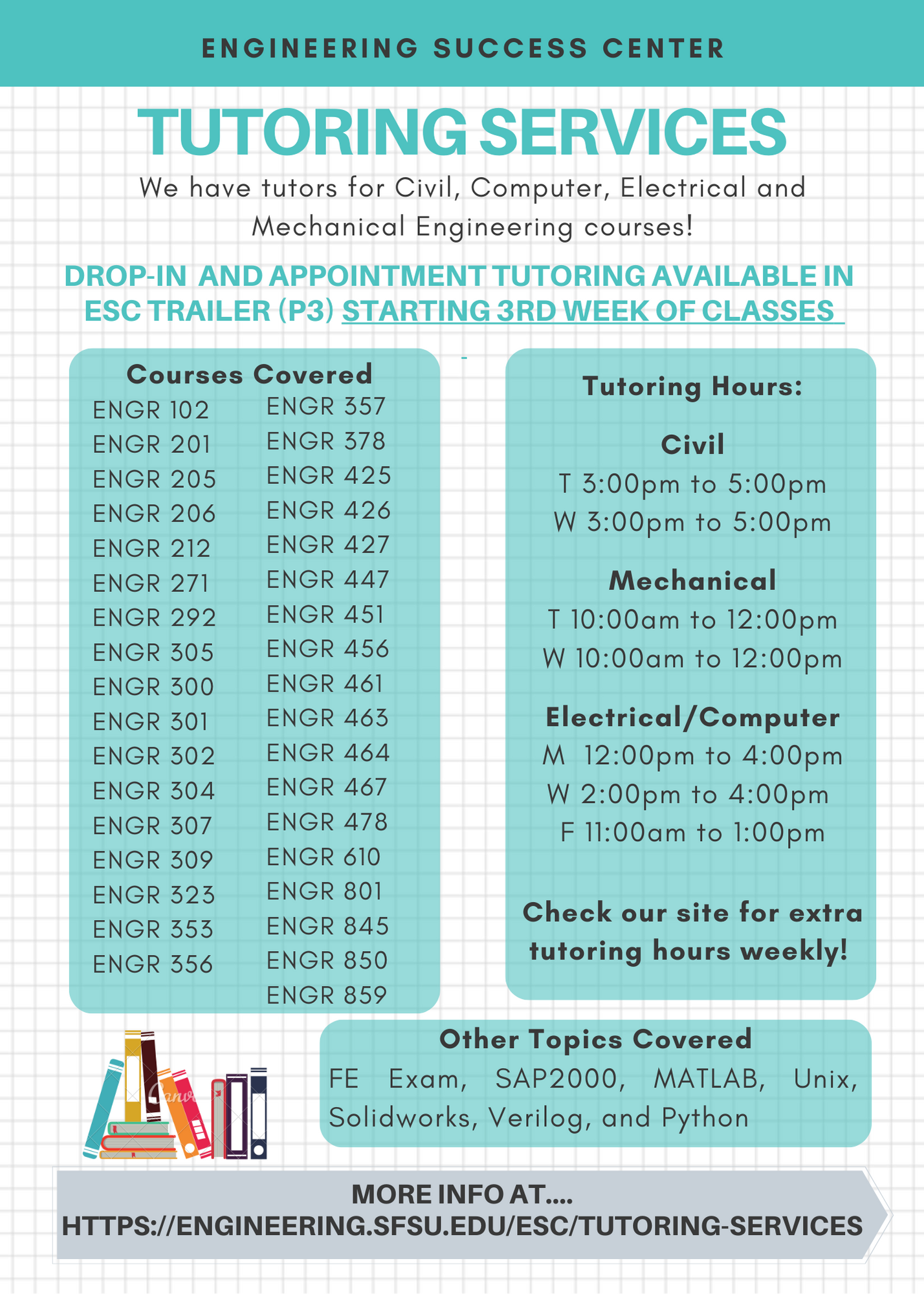 Tutoring for your ENGR Classes.
Bought to you by the ESC (Engineering Success Center)
Click on the link below to schedule.
Weekly Blog and Newsletter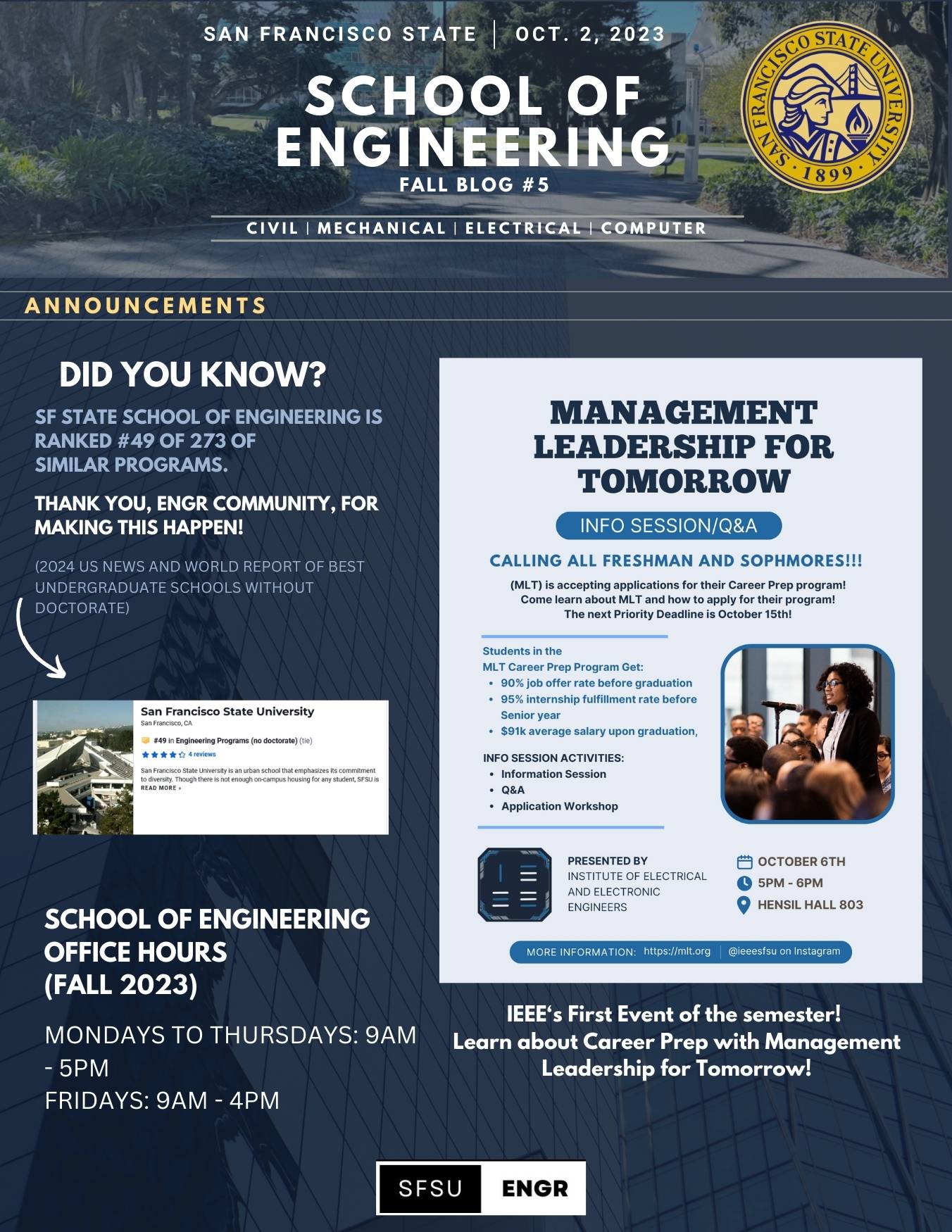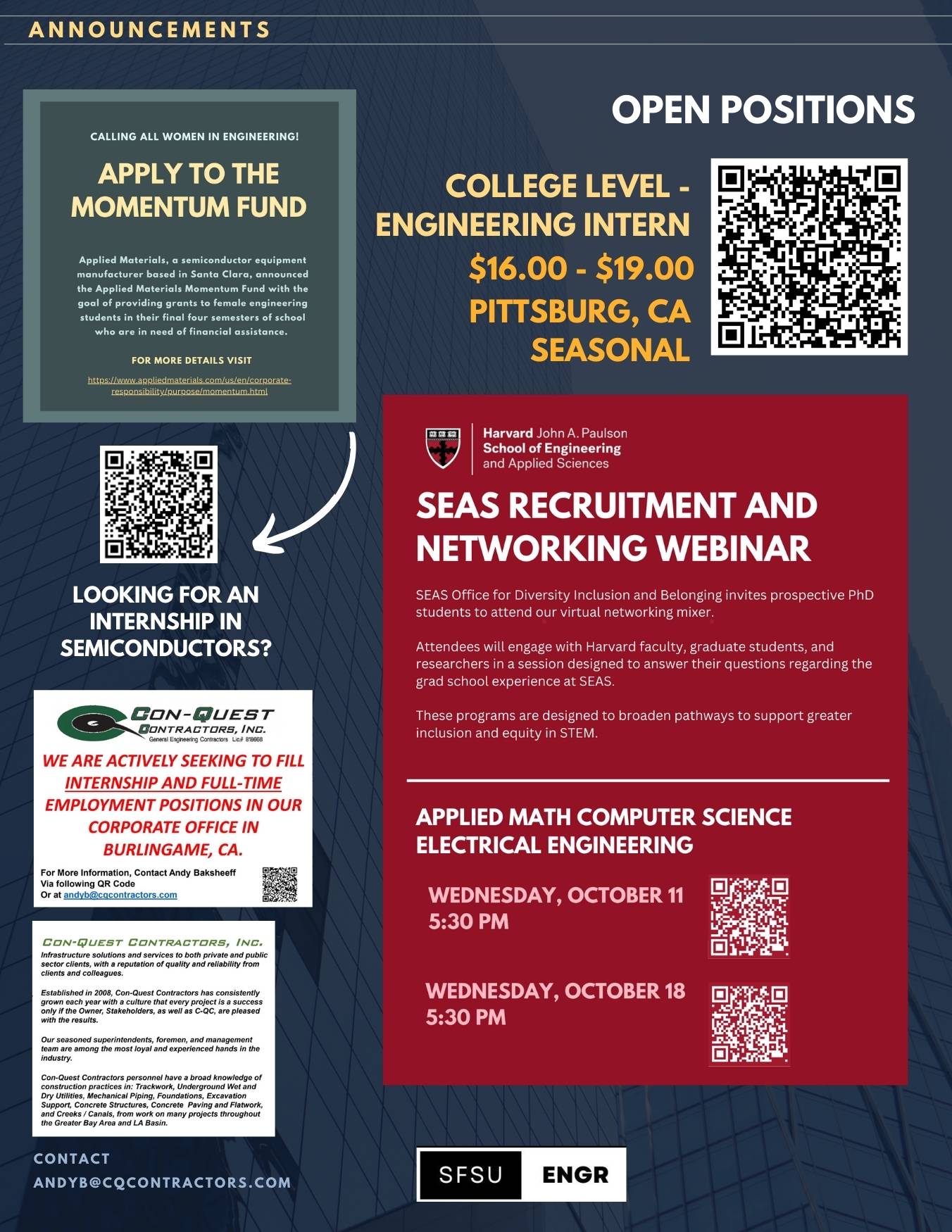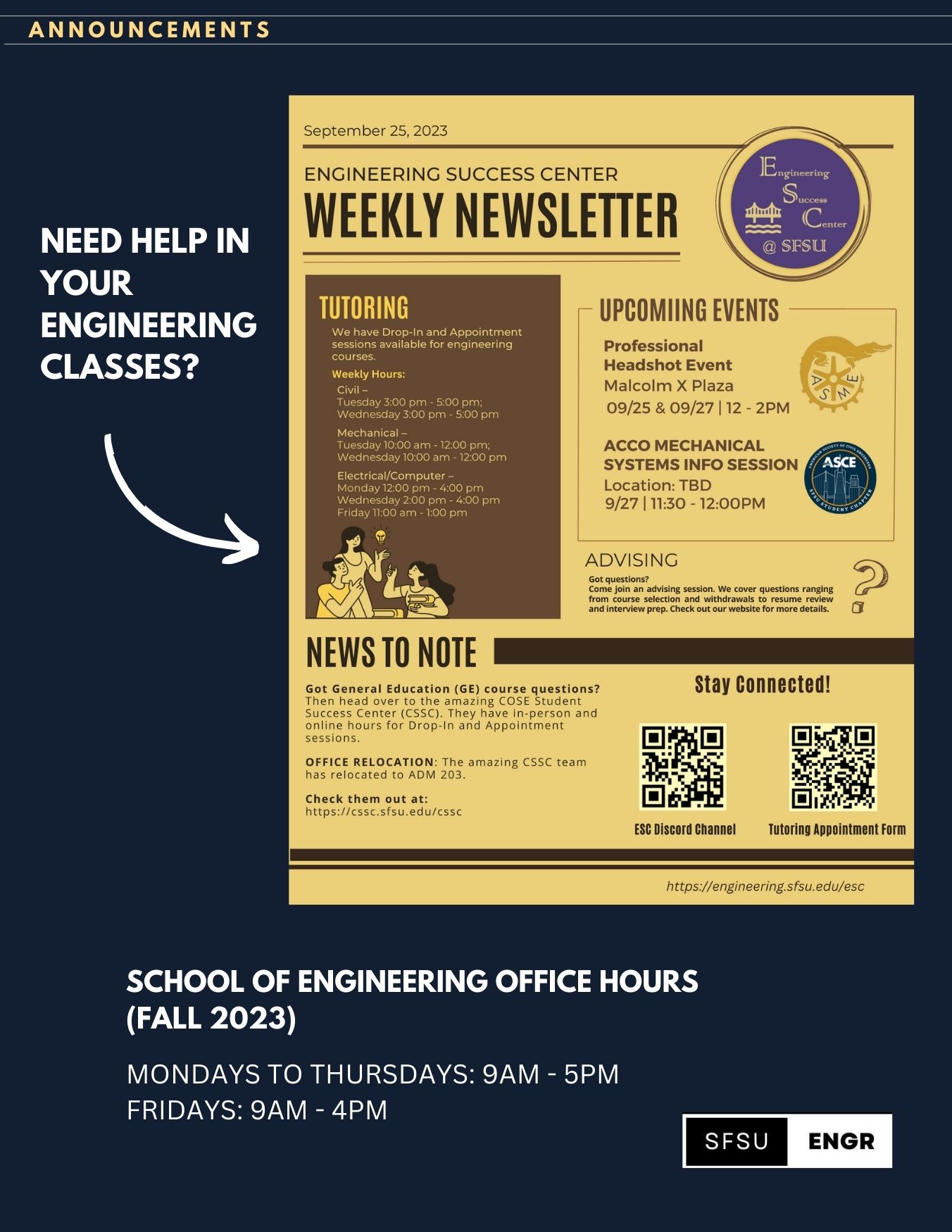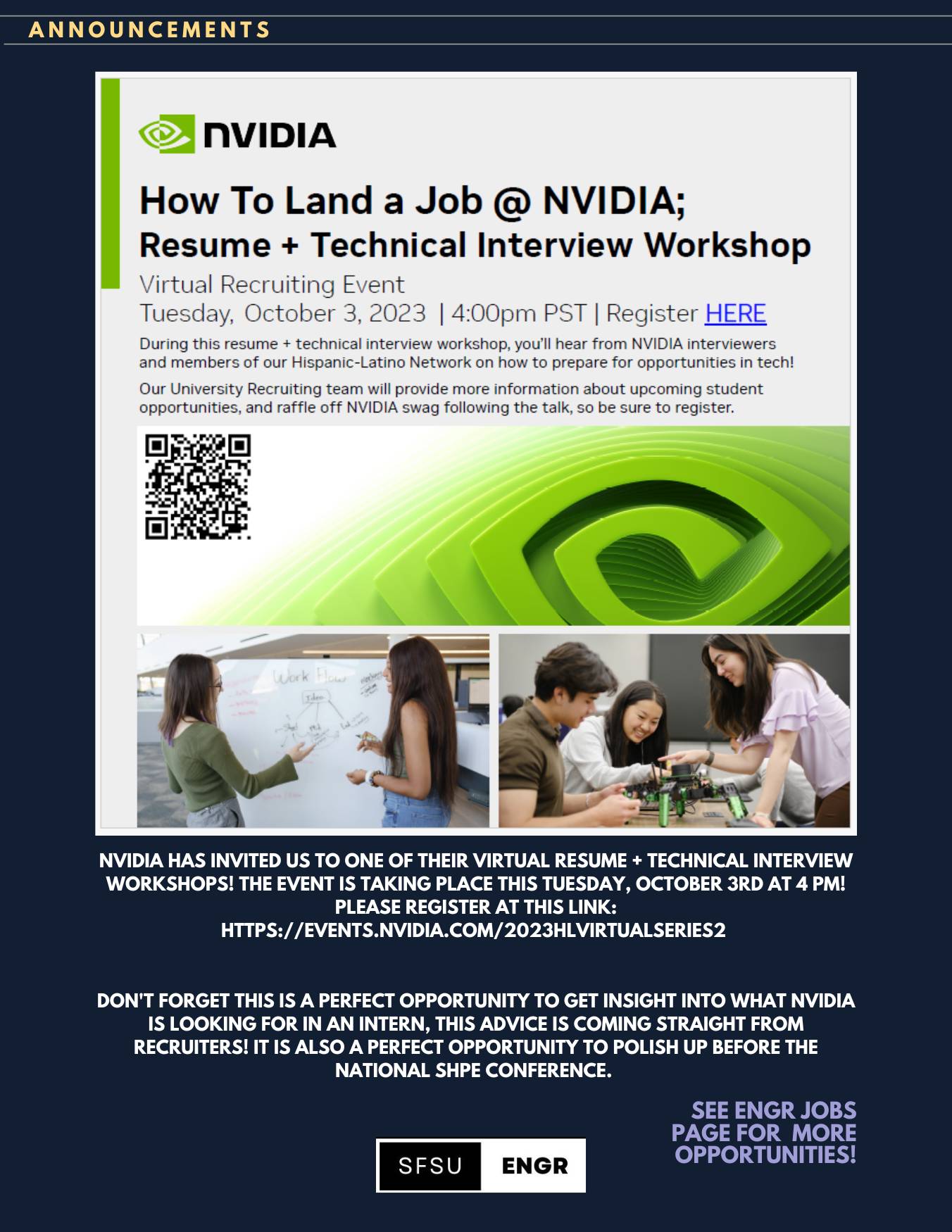 Previous Events
To everyone (students, companies, faculty, staff, etc) who took part in making Biggest Engineering Career Fair happen- our sincerest Thank You!