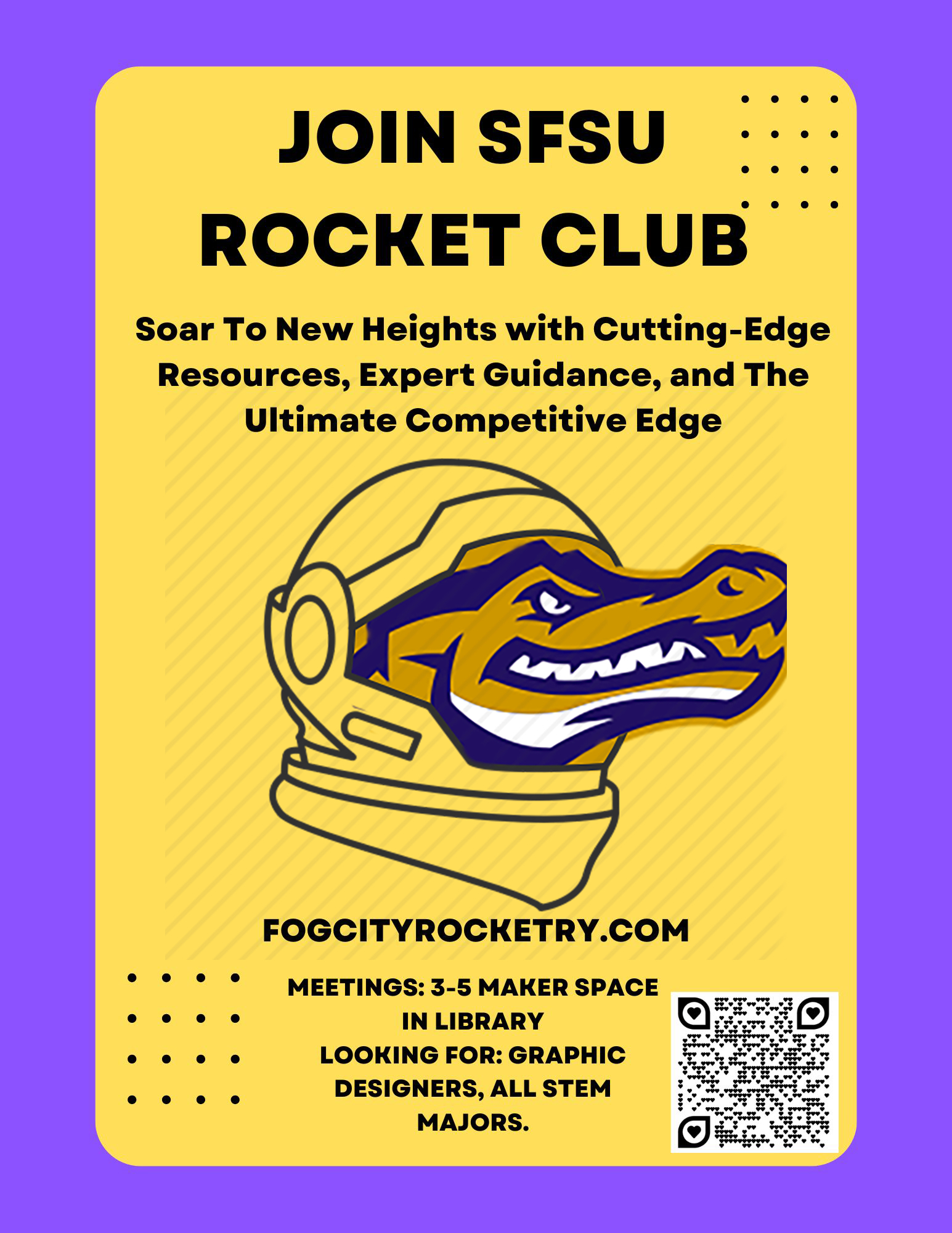 Join Fog City Rocketry Club! 🚀 
Soar to New Heights with Cutting - Edge Resources, Expert Guidance and THE ULTIMATE COPETITIVE EDGE
Looking for: Graphic Designers and All STEM Majors
We are a new club and we are looking for new members who are motivated to learn, extra brownie points if they are experienced in engineering and design especially if they want to design a rocket engine or a very maneuverable rocket!
Previous experience is not necessary and we have lots of learning resources for all of us to start from scratch!
Only a will to learn and a desire to create is necessary!
Goals:
Acquire funding for developing our own superior rocket biofuel and the engine that will use it
Design a two stage rocket 
Design a rocket with moving fins for steering
Fix the racing quadcopter we found in the trash
We offer:
Your own small model rocket! it takes an hour to build and we can launch it on weekends. We plan on hosting picnics in the future. 
Bigger, more complex projects done as a group for learning important skills like 3D design, circuitry, programming, simulations, machining and subtractive manufacturing, 3D printing in plastic and metal, CNCing, life and physical sciences.
Many affiliated professor advisors in every subject:

Douglas Codron PhD in Aerospace,
Peter Verdone Mechanical Engineer and Professional Designer,
Dr Xu superb Physicist and Mathematician,
Nicole Adelstein PhD in Chemistry,
Dr Esquerra Biophysicist,
Mark Chan PhD in Biology

Community and collaboration! Application of aviation principles! Research in new aviation technologies! Climate change action!
Access and training with all the tools in the physics department workshop and engineering department workshop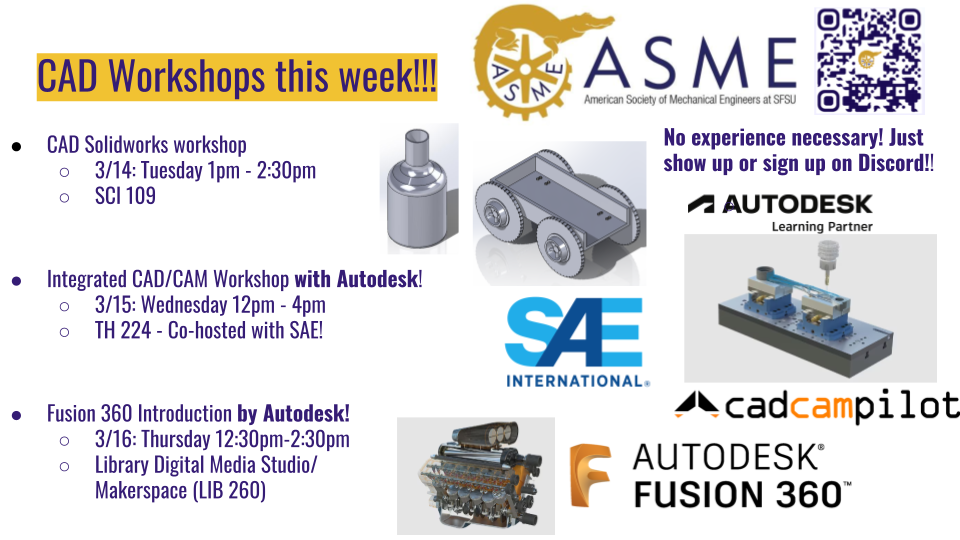 AME CAD Workshops
No Experience Necessary! 
CAD SolidWorks Workshop
March 14, Tuesday, 1pm-2:30pm at SCI 109
Integrated CAD/CAM Workshop WITH AUTODESK
March 15, Wednesday, 12pm-4pm at TH224. 
Co-hosted with SAE
Fusion360 Introduction BY AUTODESK
March 16, Thursday, 12:30-2:30pm at Library Digital Media Studio/ Makerspace (LIB 260)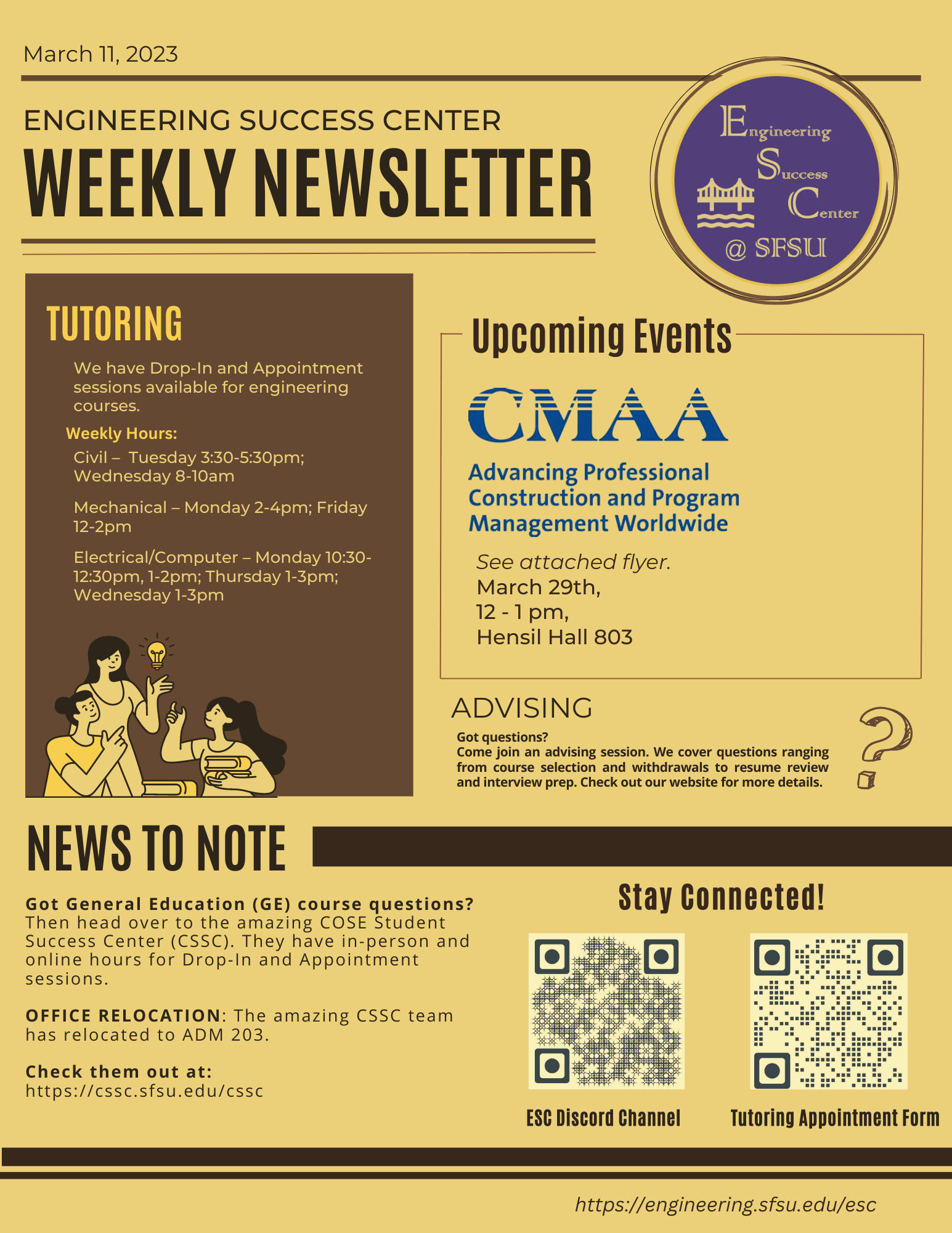 Upcoming events:
March 29, 12-1pm: CMAA, HH803
March 29, 12-1pm: Construction Management Association of America
Drop in and Appointment Sessions for ENGR courses
Civil: W 8-10am; T 2:30-5:30pm
Mechanical: M 2-4pm; F 12-2pm
Electrical/ Computer: M 10:30-12:30, 1-2pm; T 1-3pm; W 1-3pm
Advising
Got questions? 
Come join an advising session. We cover questions ranging from course selection and withdrawals to resume review and interview prep. Check out our website for more details. 

ASME Glider Challenge
A Tournament Style competition
At a Glance
The ASME Glider Challenge is an 8- week guided competition that encourages students to be more involved with ASME at San Francisco State University. Students can compete in teams of up to four or on their own. There will be monthly tournament style competitions and one large competition at the end of the semester. Entries can, and are expected to, iterate on their design and improve their glider as the challenge continues. Each competition will have first, second, and third place winners as well as tier placement in the final competition bracket. Monthly prizes will be printed ribbons, ASME swag, and various goodies. The end of year competition will be a finals competition with a trophy for first, second, and third and valuable prizes in descending order of placement.
Benefits
The idea of the challenge is to spur club involvement and recruitment at SFSU and provide meaningful competition to studying engineers. This would be an excellent opportunity for inclined and motivated students to showcase their abilities in a competitive environment, thereby expanding and improving upon their engineering skill sets by application. The challenge also provides the opportunity for social interaction and collaboration amongst club members, which in turn will also spur club involvement and recruitment.
Competition Parameters
All gliders will be launched by hand from the same point and can be remotely steered. By definition, gliders can not be driven by any type of propulsion. Performance is simply defined by a combination of flight distance and flight time. Environmental conditions will be taken into account and reruns allowed if judges determine it to be fit. Since the glider will be 3D-printed, you must find a way to get your prototypes as well as final design printed through your own method. Some methods found on campus are the Rapid Prototyping lab and the library.
*Sponsorships
If so inclined, we can reach out to relevant companies and ask for sponsorship of the final event competition
Contact Info
"American Society of ME @ SFSU" <asme@mail.sfsu.edu>
ASME Project Coordinator "Devin Munoz" <dmunoz7@mail.sfsu.edu>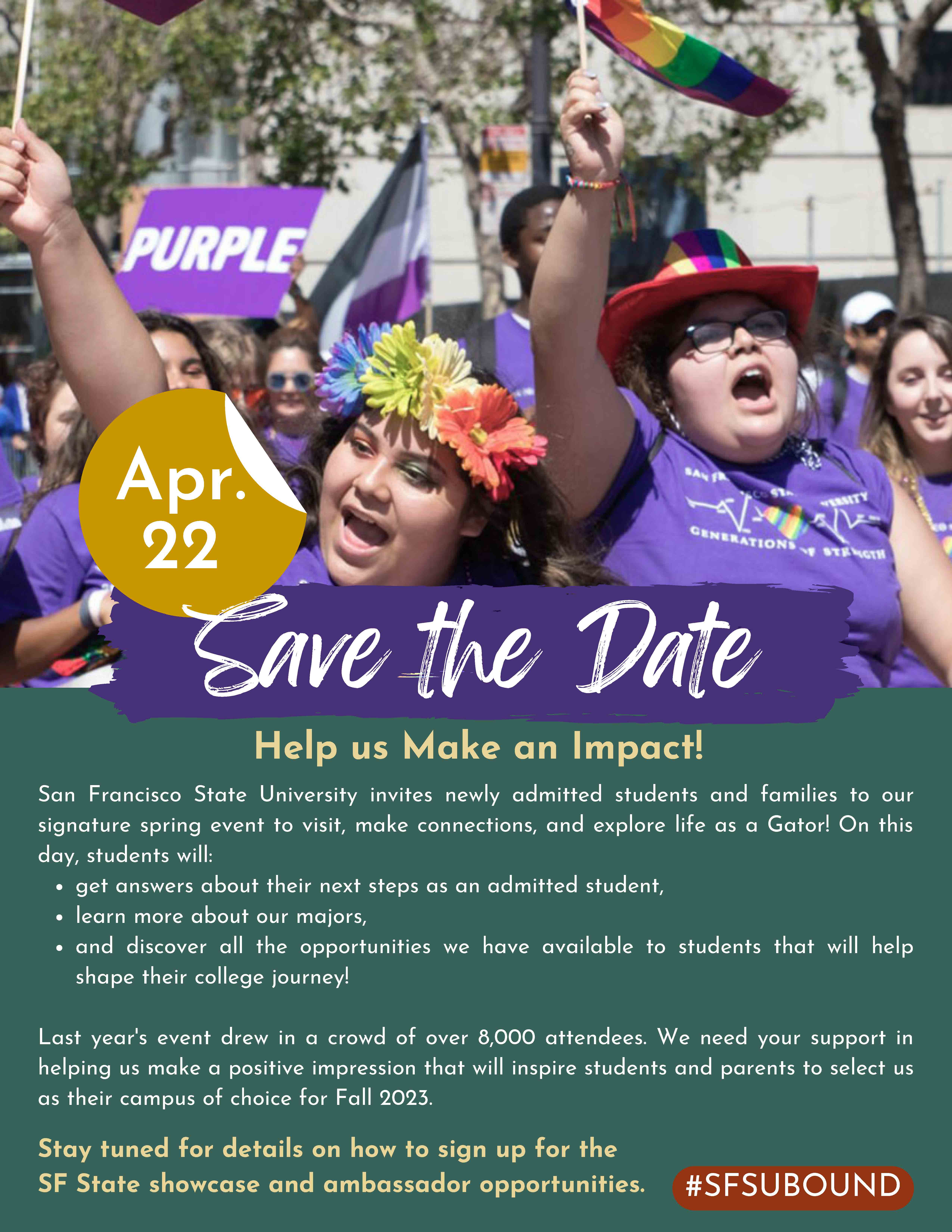 April 22, 2023 is SFSU Bound!
Help Us Make an Impact!
San Francisco State University invites newly admitted students and families to our signature spring event to visit, make connections, and explore life as a Gator! On this day, students will:
get answers about their next steps as an admitted student,
learn more about our majors,
and discover all the opportunities we have available to students that will help shape their college journey!
Last year's event drew in a crowd of over 8,000 attendees. We need your support in helping us make a positive impression that will inspire students and parents to select us as their campus of choice for Fall 2023.
#SFSUBOUND
Stay tuned for details on how to sign up for the SF State showcase and ambassador opportunities.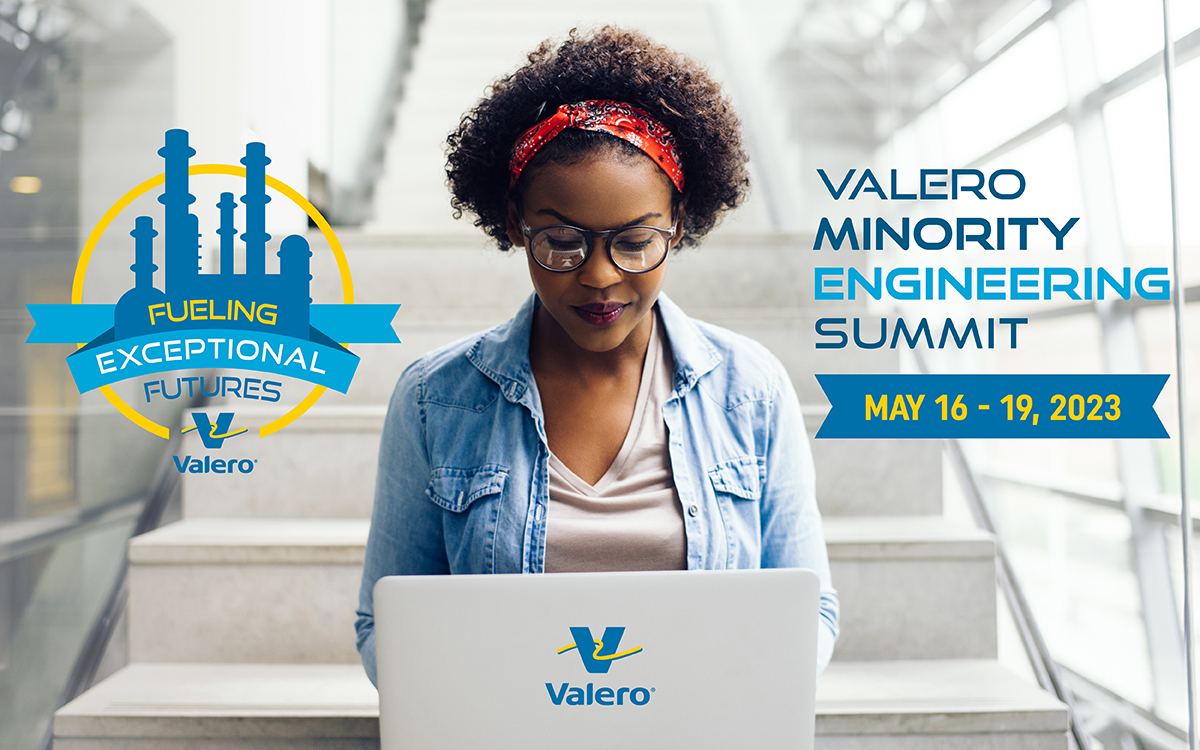 Valero is offering first-year students who are interested in engineering the opportunity to learn about our industry plus a $1,500 scholarship through the Minority Engineering Summit. The scholarship targets students pursuing undergraduate degrees in engineering; particularly, students with a passion for Chemical, Mechanical, Electrical, or Pre-Engineering.
Students who are awarded the scholarship will attend Valero's Minority Engineering Summit on May 16-19, 2023, in San Antonio, TX. This all-expenses-paid developmental opportunity will be held at Valero Headquarters and consist of four (4) days of learning, exploration, networking, volunteerism, and a site visit to a Valero Refinery.
To learn more about Valero's Minority Engineering Summit and related scholarship opportunities, visit www.valero.com/scholarships. FAQ's and other documents are included on the site for your reference.

ROBOTIC DEMONSTRATION AND NETWORKING WITH DUSTY ROBOTICS
DBIA-WPR BAY CHAPTER YOUNG PROFESSIONALS EVENT
Join DBIA-WPR BAY Chapter Young Professionals for a Robotic Demonstration. Come network with your fellow industry young professionals and learn about Dusty Robotics. Their team will put on a short demonstration at 4:30pm showcasing how the robotic layout system works.
Stay after the demonstration for light food, drinks and networking.
THURSDAY, MARCH 30, 2023
4:00pm - 6:00pm
DBIA Members $25.00
Non-Members $30.00
This event is hosted by the Western Pacific Region Bay Chapter YP's.
Please contact DBIA-WPR at admin@dbiawpr.org with questions

LEED Certification Training Workshop
Start off the year by making your resume stand out with the premier sustainability designation called the LEED Green Associate! LEED is simply a sustainability scorecard for green buildings. As buildings can become LEED Certified, people can become LEED accredited! The best way to break into the sustainability space is to attain the LEED Green Associate. It also shows employers and clients you have certified knowledge in the field. Since the LEED GA exam doesn't have a stellar pass rate, the value of the extra letters behind your name will carry even more weight.
Our engaging webinars have helped over 10K students and professionals learn the material cold AND clear the exam with a very high passing rate. The LEED Professional Designation has helped past participants attain internships and jobs and now is a great time to add this credential.
LEED Green Associate (GA) Training - Webinar and Online self-paced options:
Leading Green is offering live webinars that can be streamed on any of the following dates:
1. February 28 2023 – 5:00PM – 9:30PM EST
2. March 25 2023 – 1:00PM – 5:30PM EDT
3. April 15 2023 – 1:00PM – 5:30PM EDT
4. May 6 2023 – 1:00PM – 5:30PM EDT
5. June 3 2023 – 1:00PM – 5:30PM EDT     - OR -
6. On-demand recordings completed at your own pace
A. LEED AP BD+C (Level 2) – On-Demand
The above options (1-7) are all identical.
 
Register for a live webinar or start today with our on-demand recorded workshop completed anytime at your own pace here - https://leadinggreen.com/online
This course is instructed by a USGBC Faculty member and is the most effective way to pass. The USGBC charges a $100 (reduced for students) fee for the actual exam which can now be taken online from home. Save money by reserving your spot today and make a positive difference in your career!
Cost: $200 - Students can use the coupon code 'green' for $50 off (Discounted course price $150)
Please contact the instructor Lorne directly with any questions at lorne@leadinggreen.com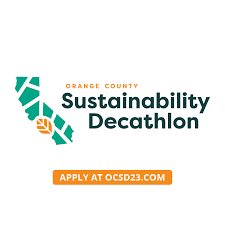 LEAD THE WORLD, STARTING WITH CALIFORNIA
OCTOBER 5 – 15, 2023 · OC FAIR & EVENT CENTER · COSTA MESA, CA
The Showcase provides an opportunity for high school and college students to create sustainability-themed structures and exhibits for the inaugural Orange County Sustainability Decathlon.
We aim to inspire a new generation of Californians to reimagine sustainability solutions. This is an opportunity for students to display their work at a major public event that tens of thousands will attend.
Full applications are due March 29, 2023. Funding and grant opportunities are available.
LEARN MORE ABOUT THE ORANGE COUNTY SUSTAINABILITY DECATHLON AND STEAM STUDENT SHOWCASE BY VISITING OCSD23.COM AND OCSD23.COM/SHOWCASE, RESPECTIVELY.
Weekly Blog and Newsletter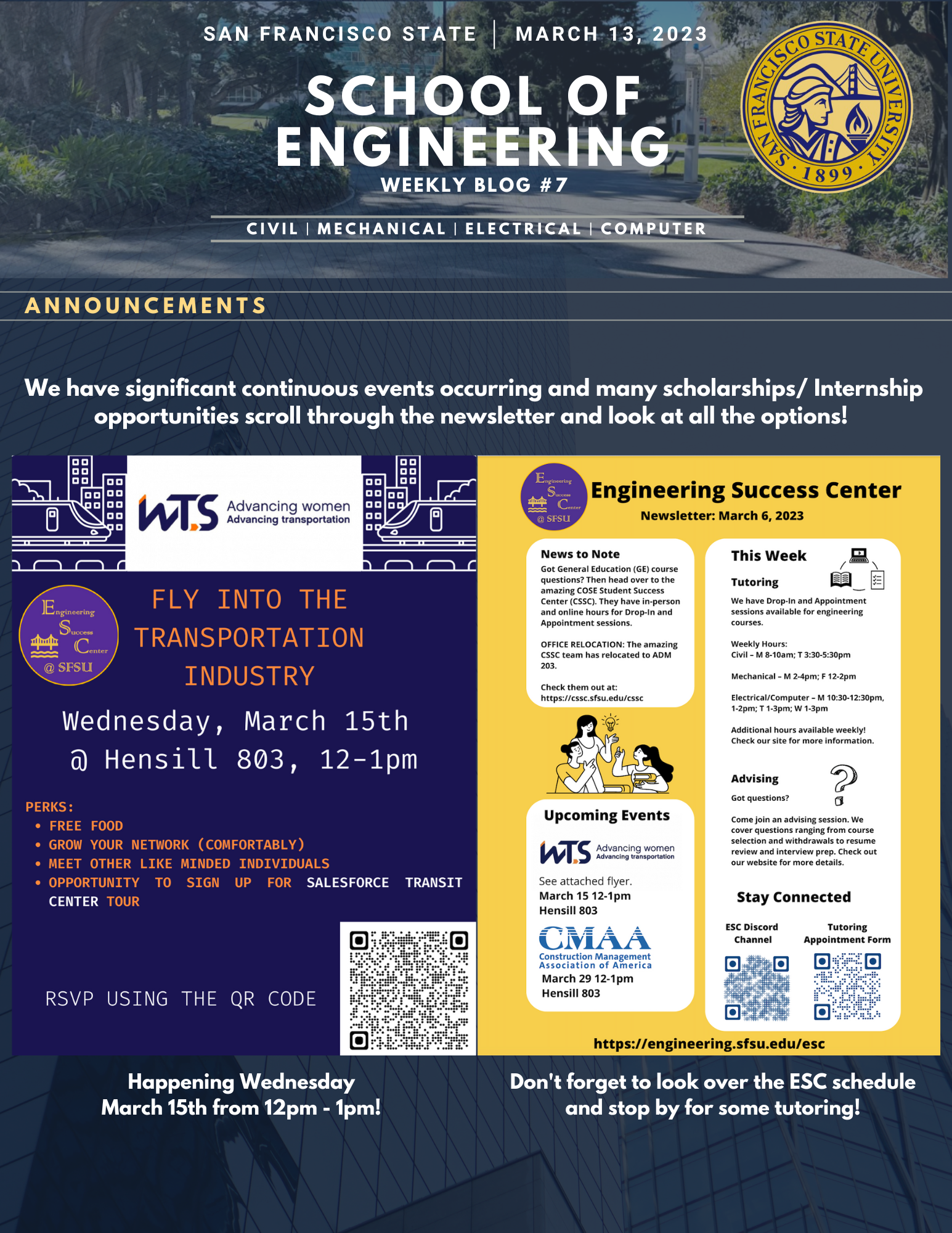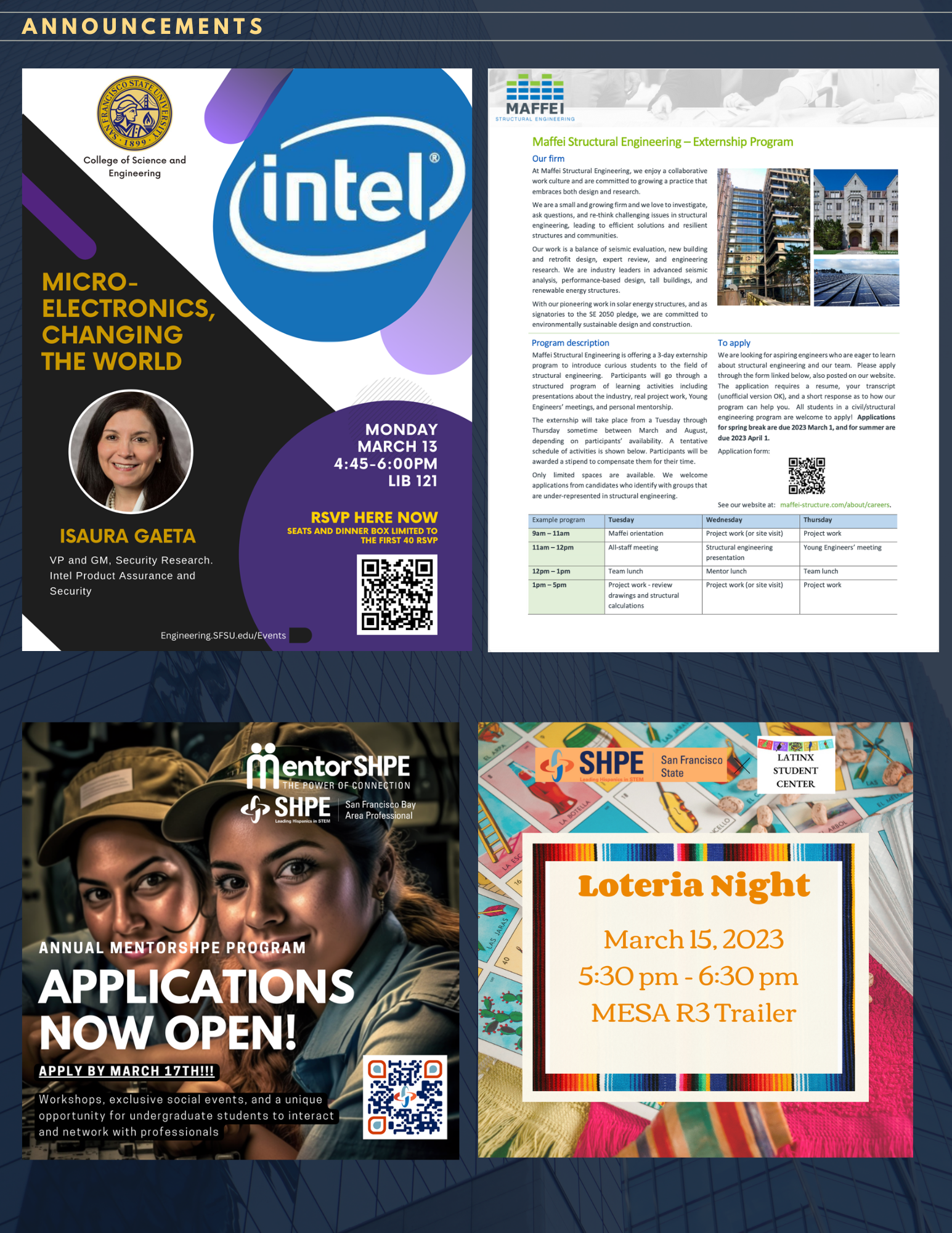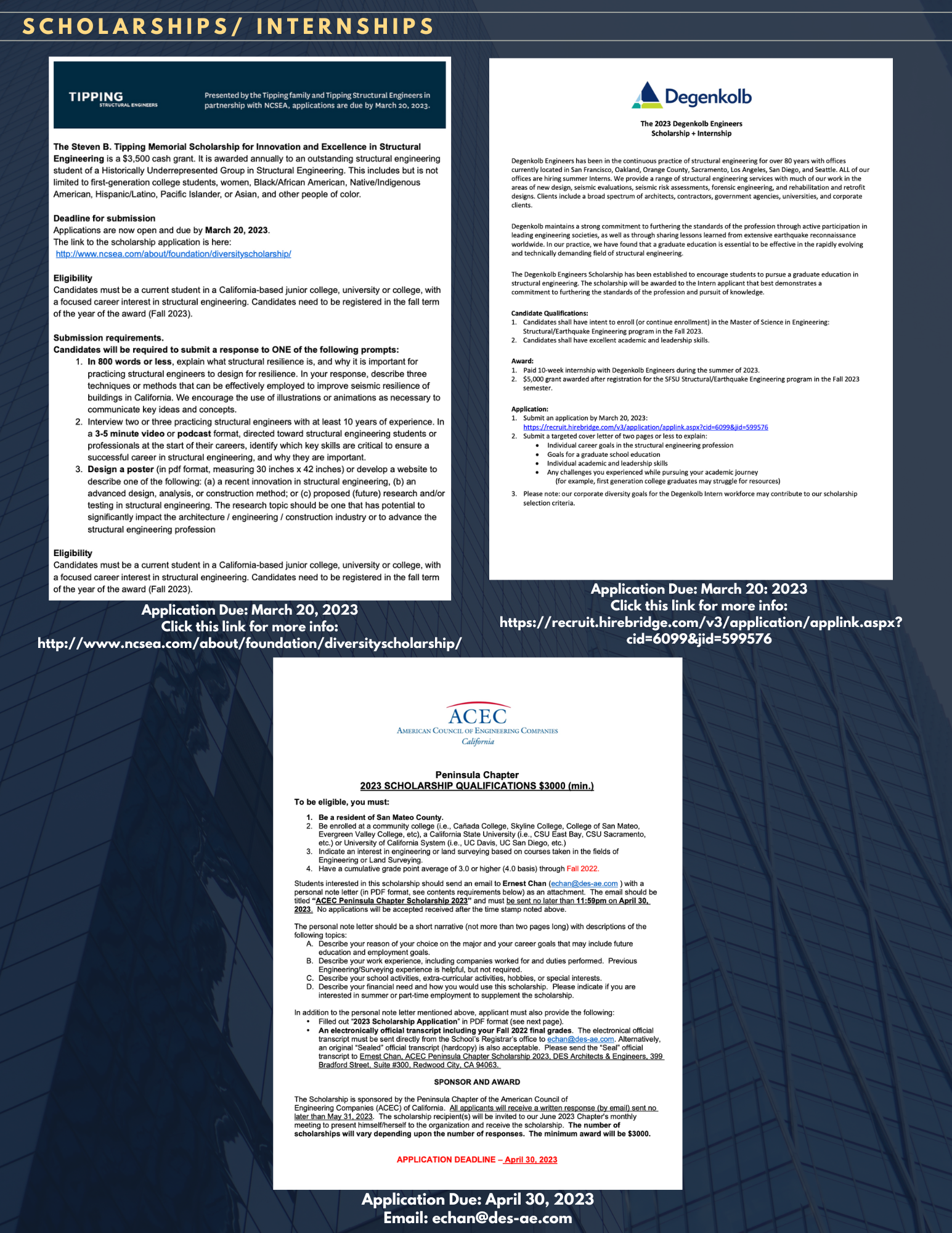 Previous Events
To everyone (students, companies, faculty, staff, etc) who took part in making Biggest Engineering Career Fair happen- our sincerest Thank You!