ASCE 2nd General Meeting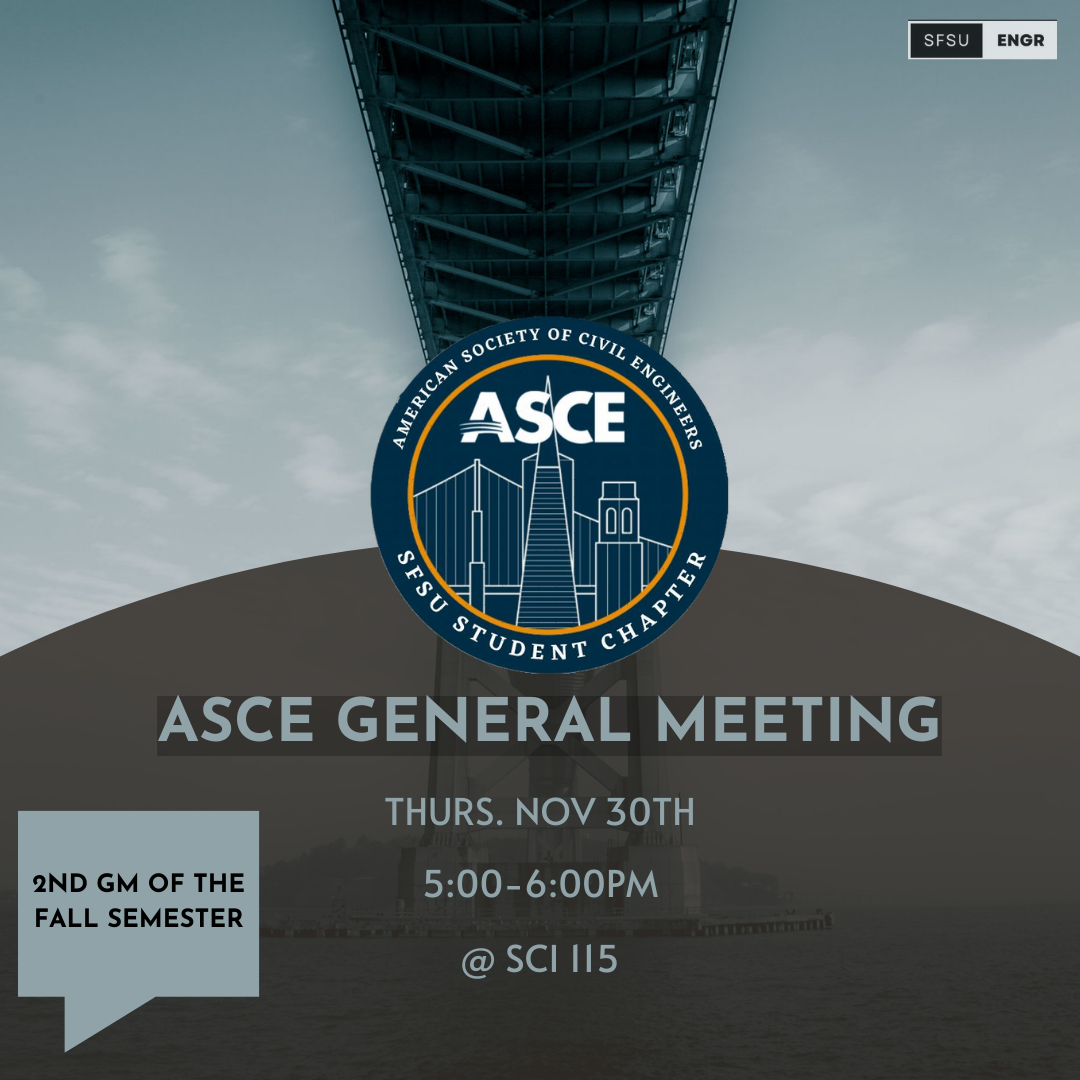 Join ASCE for their 2nd General Meeting for Fall 2023
November 30, 2023 at 5-6pm (SCI115)
ASME Final 2023 General Meeting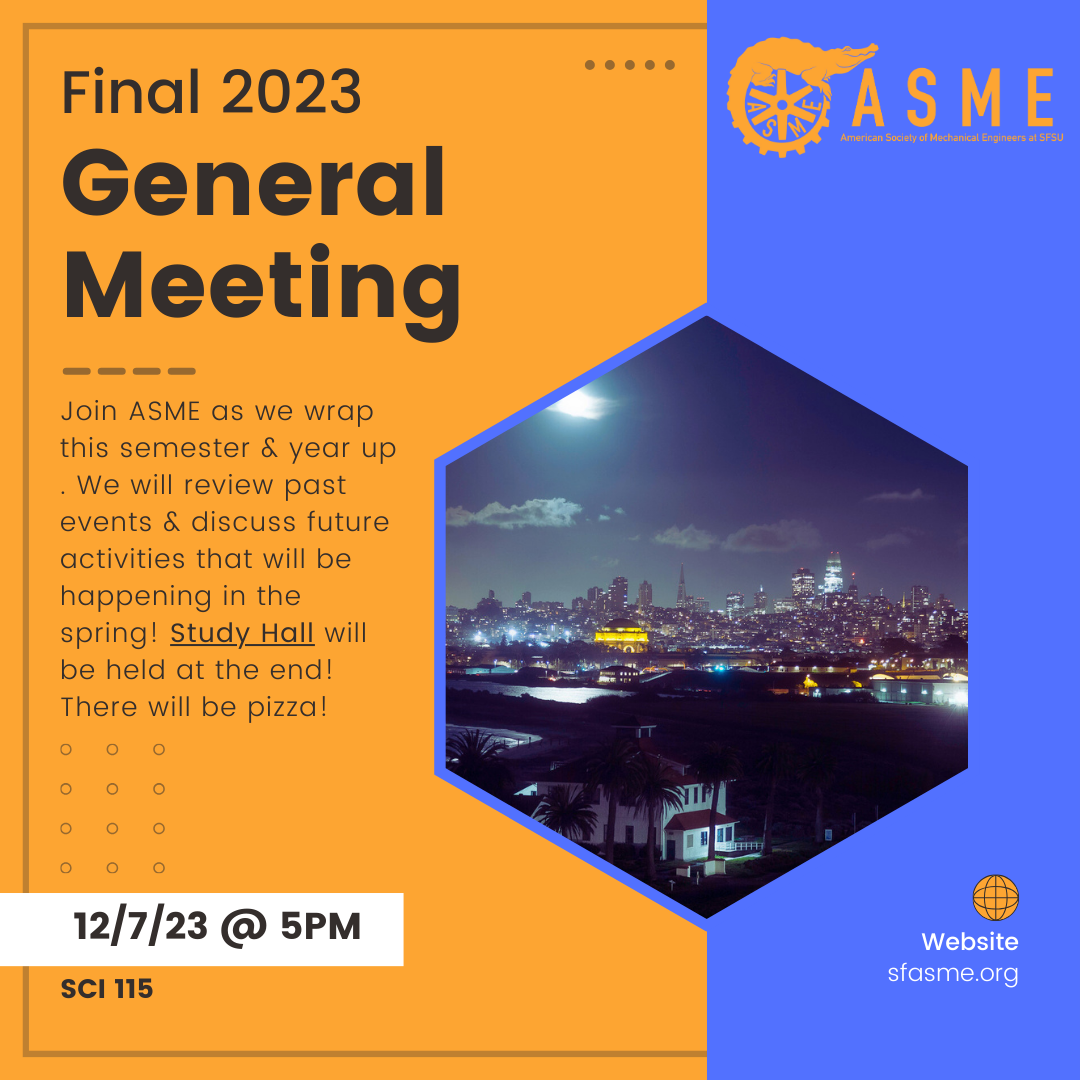 Join ASME as as wrap up this semester and year.
Review past events

Discuss future activities

Study Hall

PIZZA!
December 7, 2023 at 5pm (SCI115)
Mathworks x ASME Simulink Workshop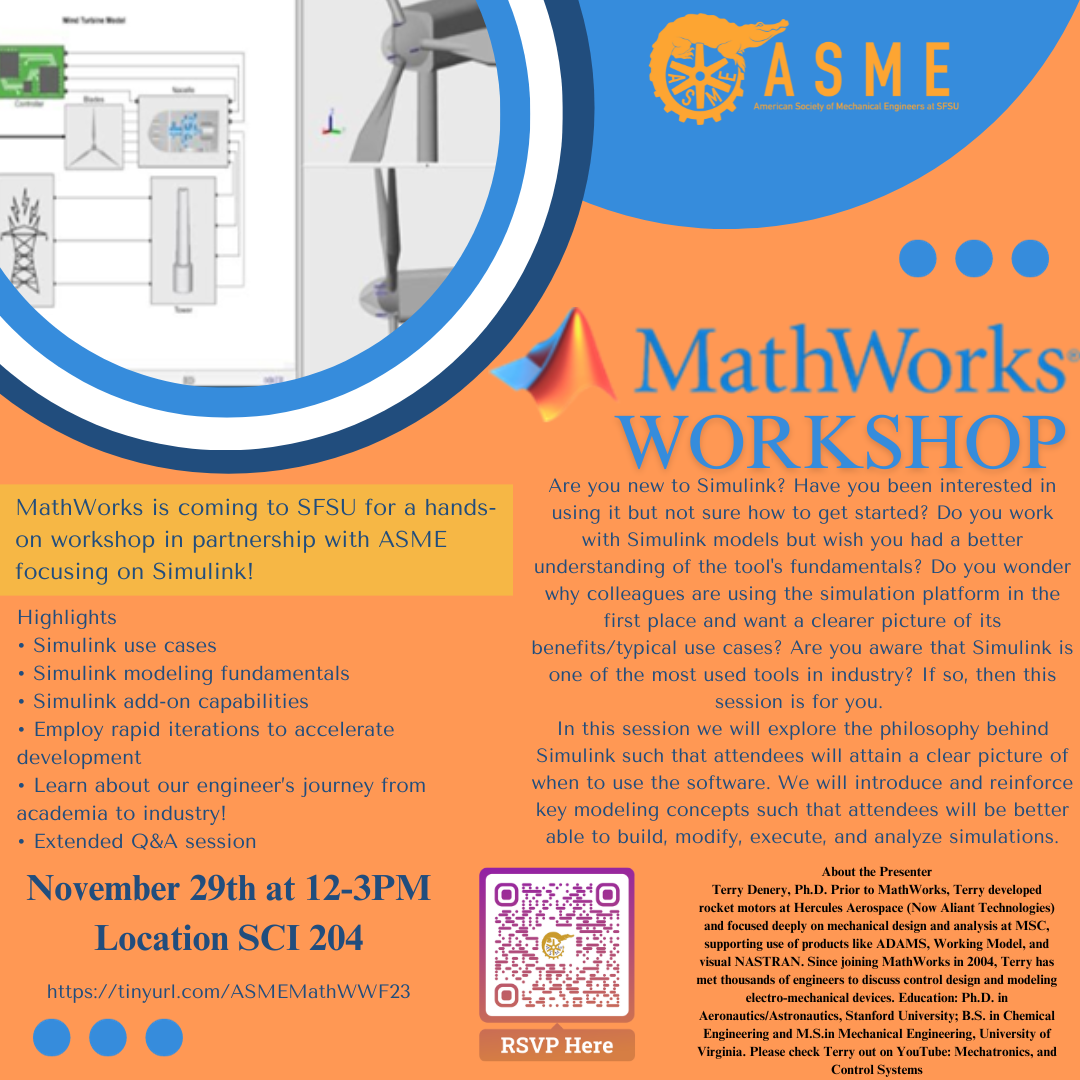 Are you new to Simulink? Have you been interested in using Simulink but not sure how to get started? Do you work with Simulink models but wish you had a better understanding of the tool's fundamentals?
Mathworks x ASME Simulink Hands-On Workshop
November 29, 2023, 12-3pm (SCI204)
Toy Drive by the Gator Greasers Automotive Club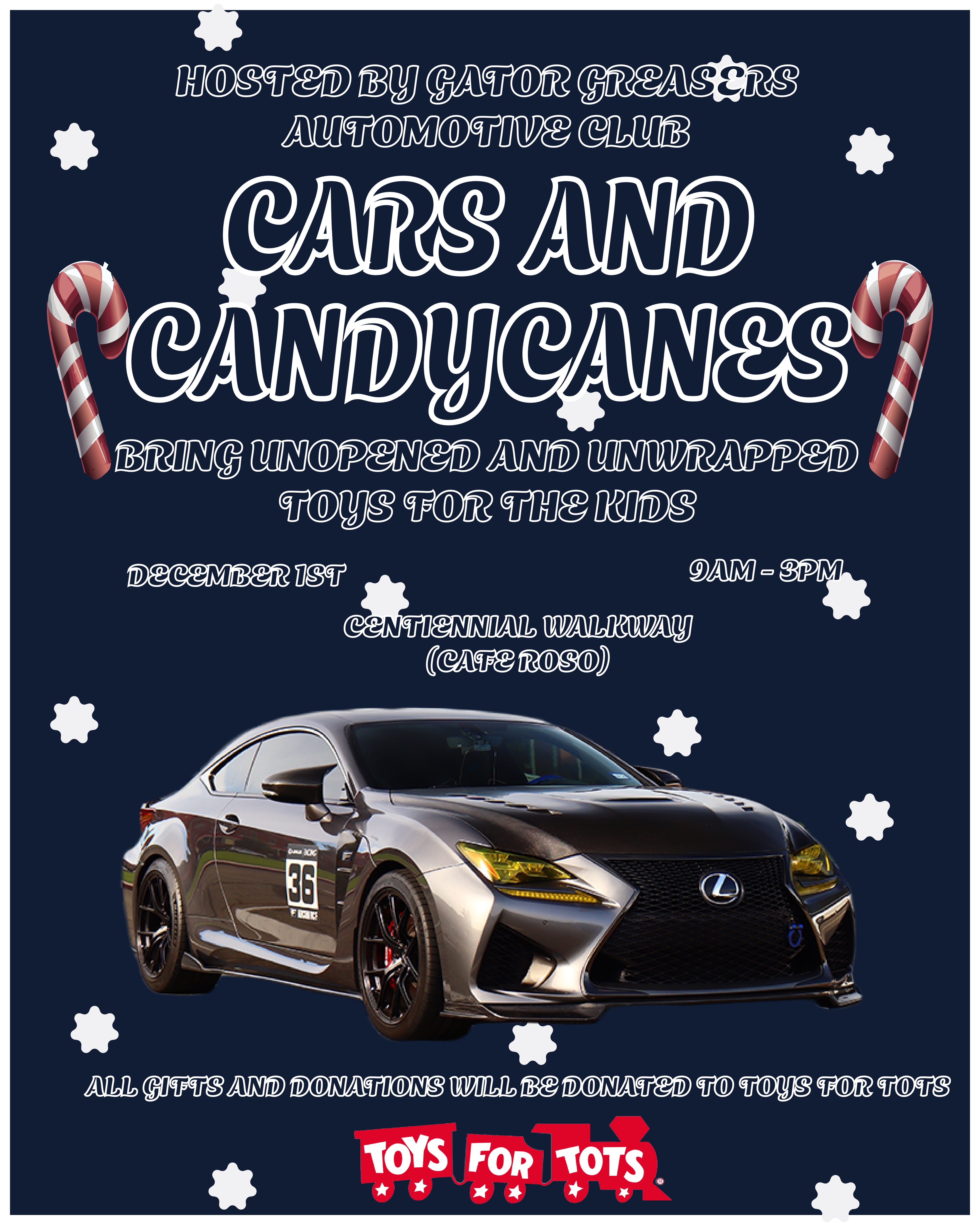 ASCE Merch Tie-Dye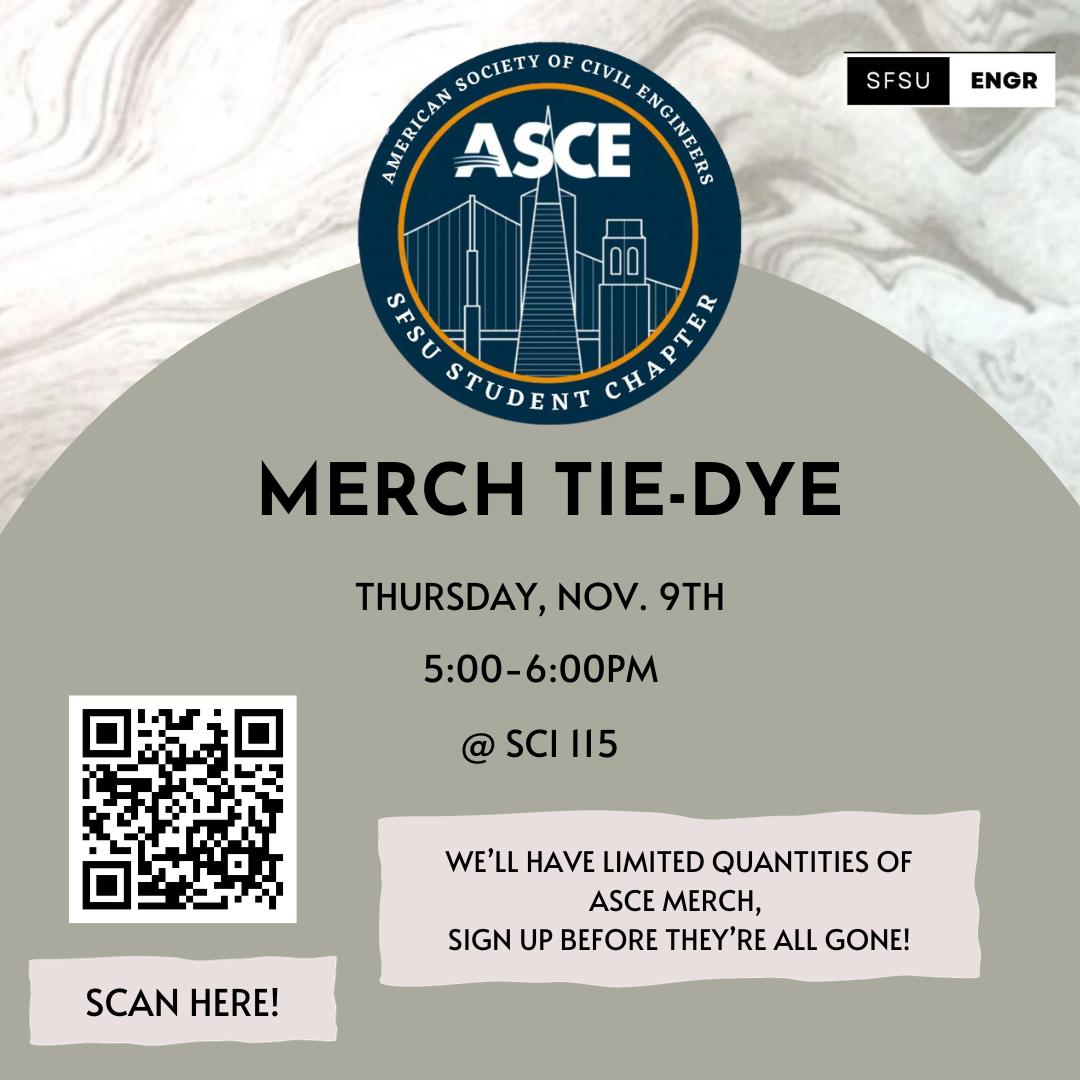 Merch Tie Dye
with ASCE (American Society of Civil Engineers)
Thursday, November 9, 5-6pm at SCI115
ENGR Tutoring at ESC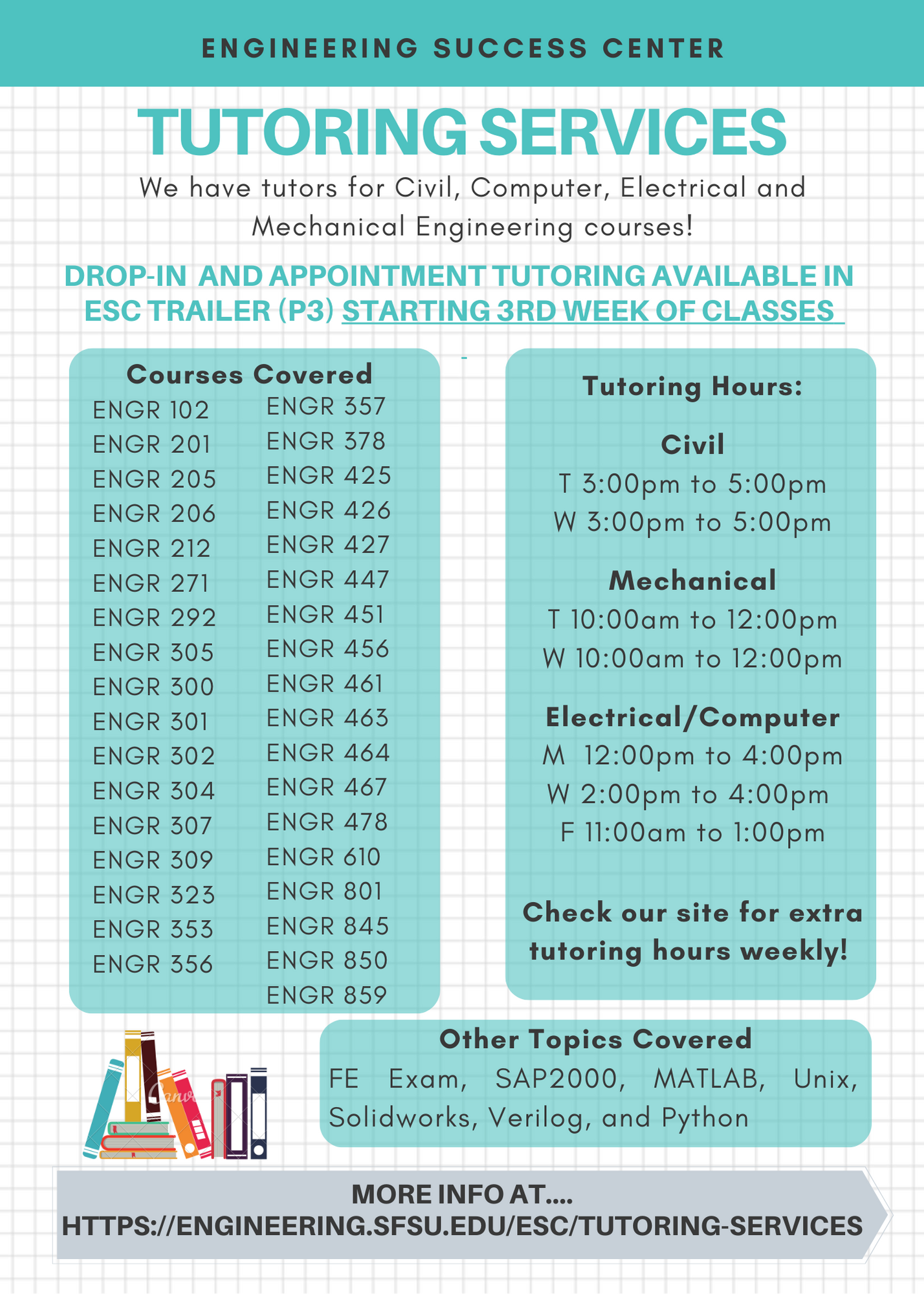 Tutoring for your ENGR Classes.
Bought to you by the ESC (Engineering Success Center)
Click on the link below to schedule.
Weekly Blog and Newsletter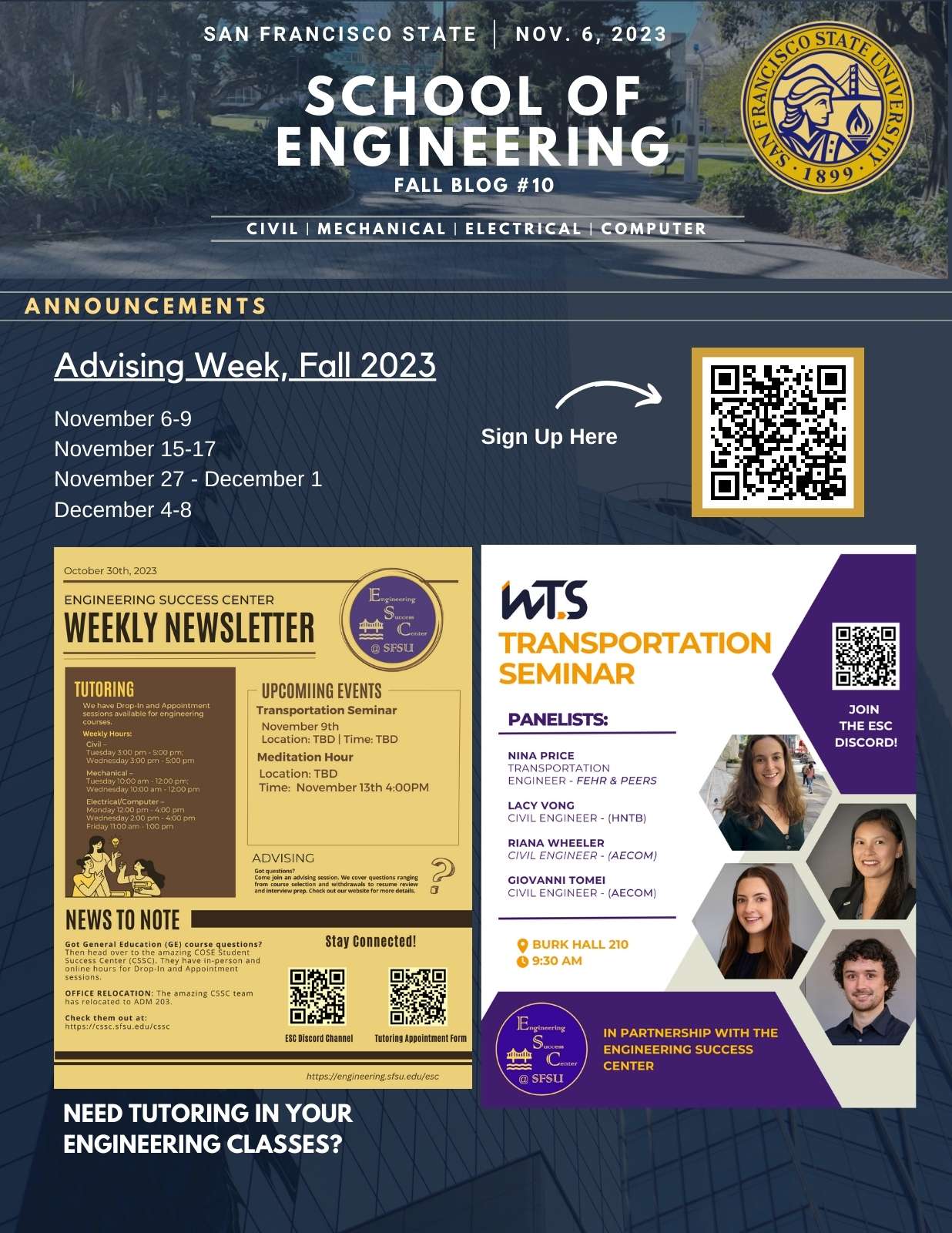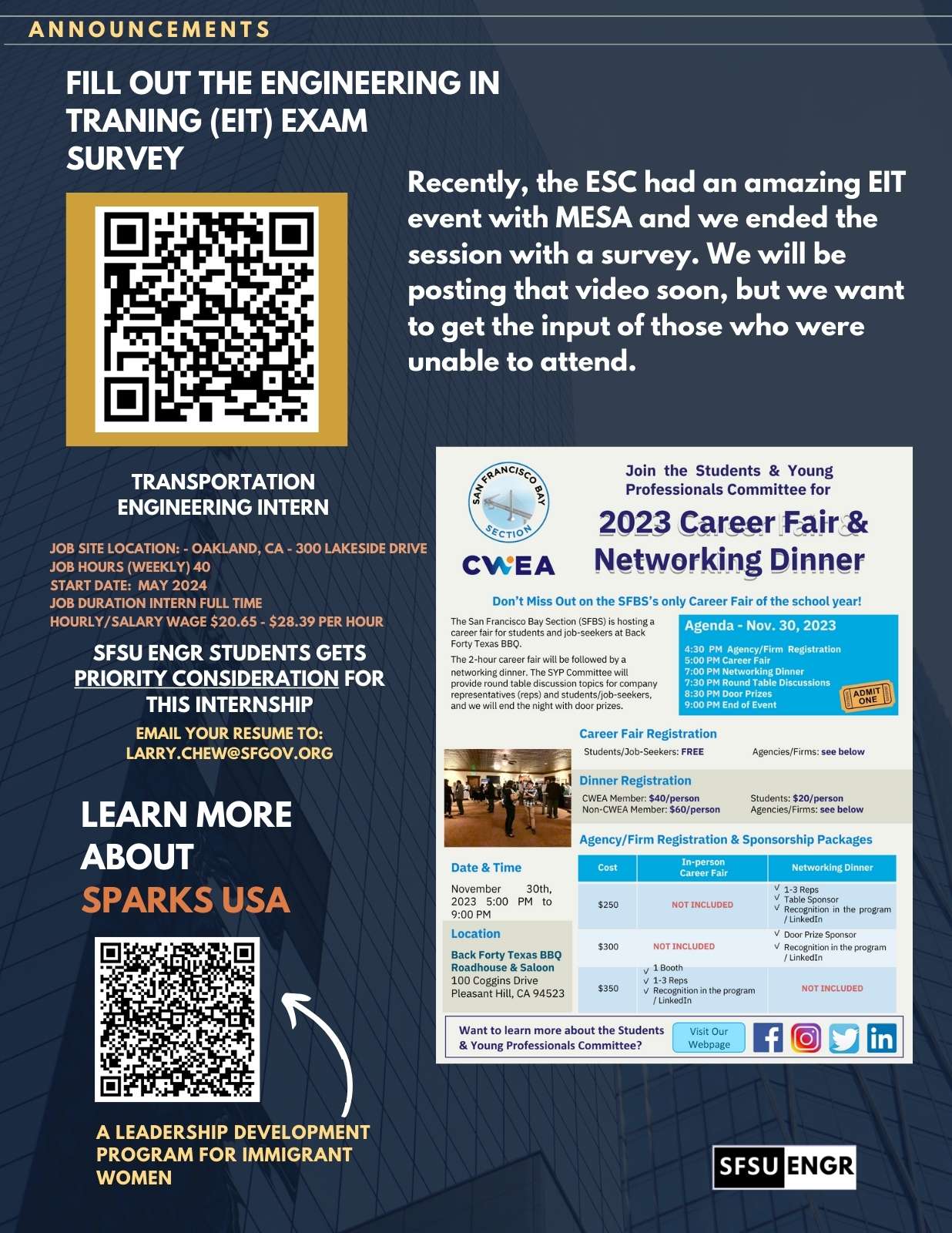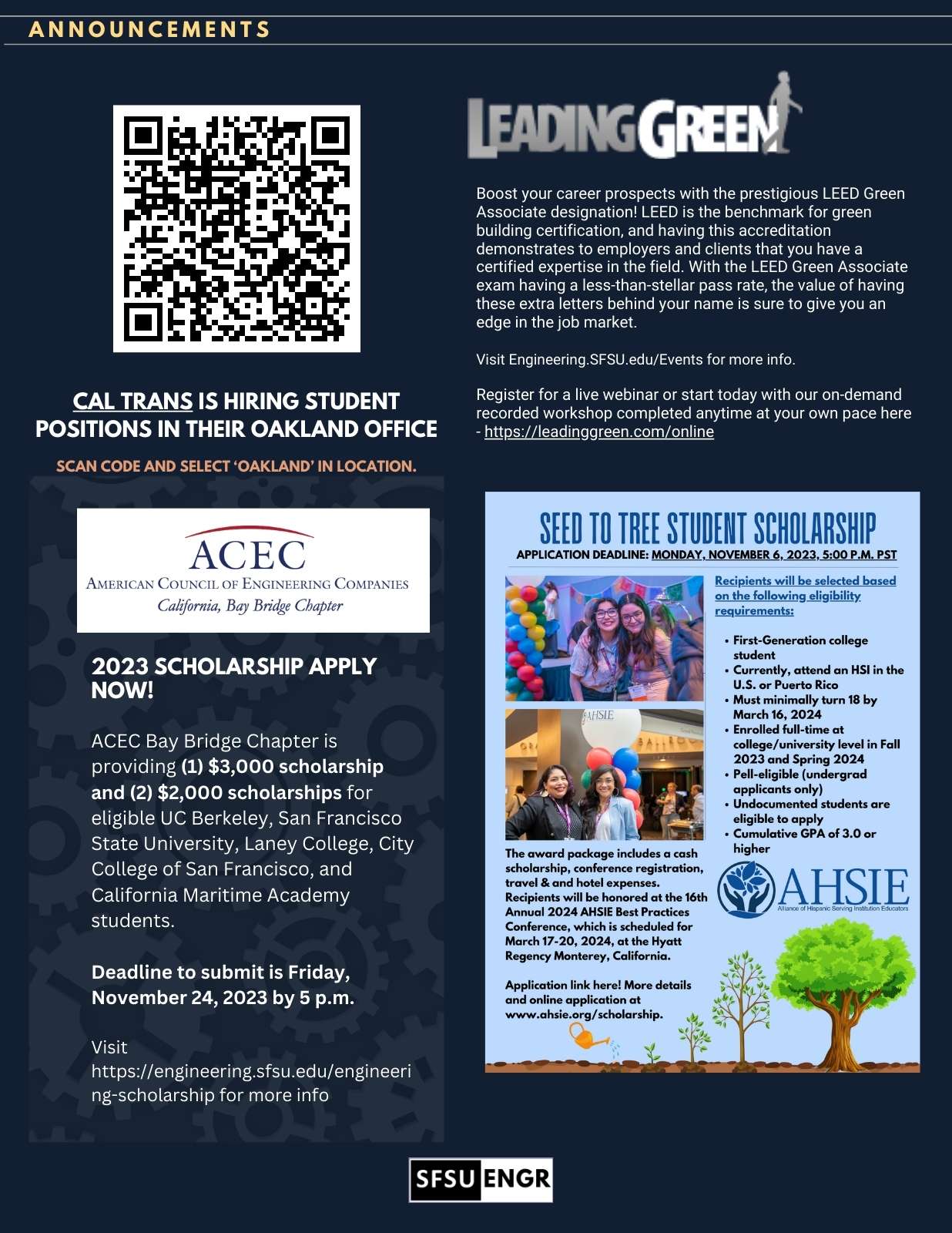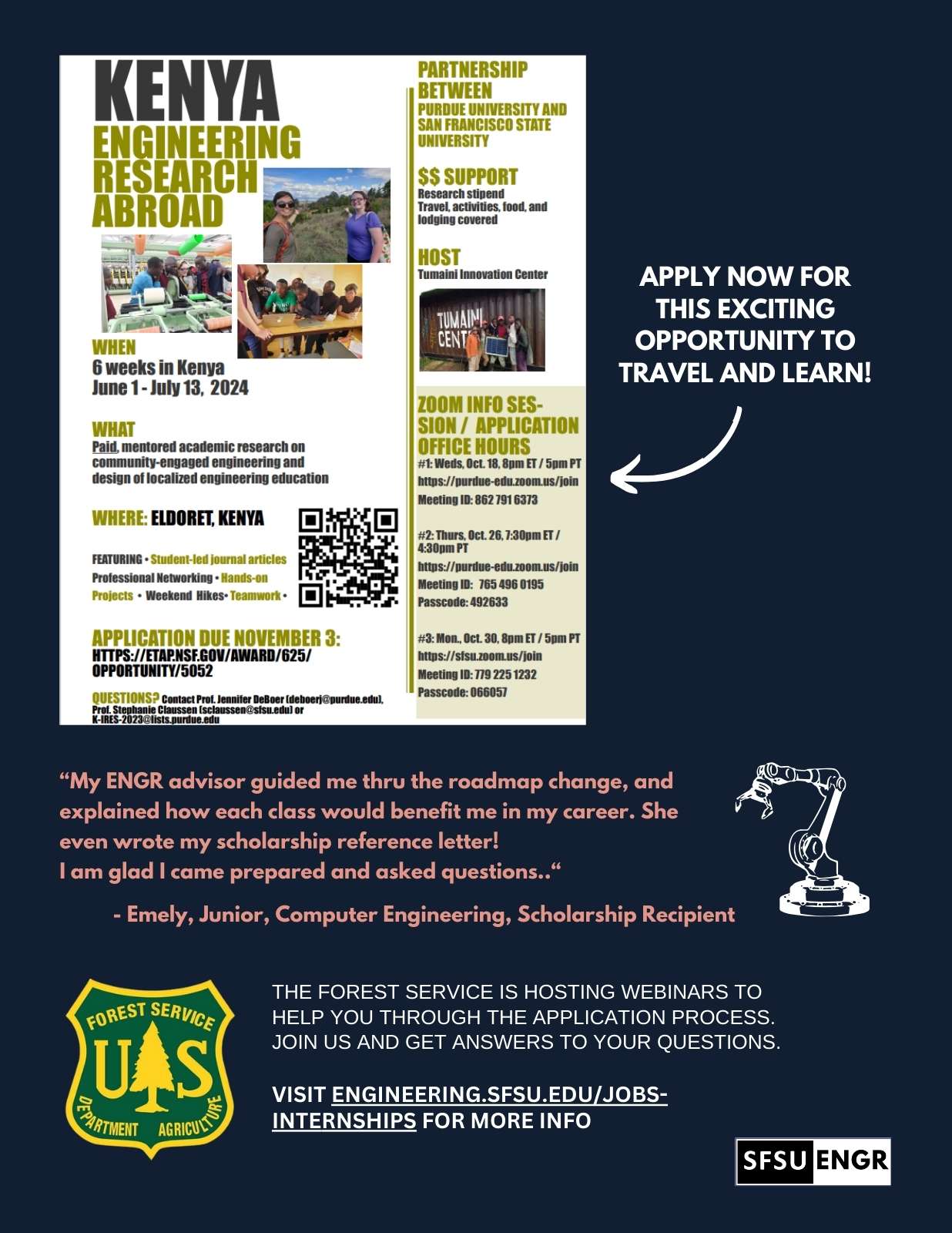 Previous Events
To everyone (students, companies, faculty, staff, etc) who took part in making Biggest Engineering Career Fair happen- our sincerest Thank You!