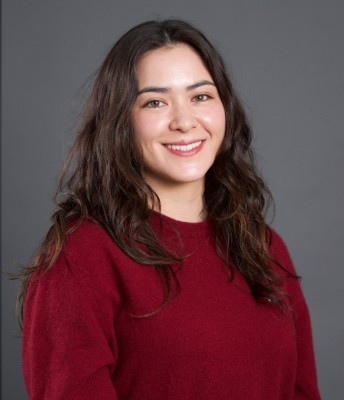 Congratulations to Chloe Zirbel, who will be honored with the College of Science & Engineering hood at Commencement on May 28! Read about her accomplishments below, or at the SF State News site along with the other colleges' awardees. 
After creating an augmented reality mobile application for an internship, Chloe Zirbel saw potential in the technology that went far beyond video games. 
"We are living in a time of great technological wealth," she said. "There is so much opportunity to provide aid and enrichment to consumers whose primary goal is not simply entertainment but physical recovery and well-being." 
Zirbel is graduating with a B.S. in Computer Engineering, and her research has been focused on developing a low-cost, interactive, virtual reality system to aid the rehabilitation of stroke survivors. She won first place for this work at the 2018 CSU Research Competition in the area of undergraduate engineering and computer science, and later that year she was the first author of a peer-reviewed paper on her research published in the Proceedings of the 2018 IEEE Global Humanitarian Technology Conference.
After graduation, she will join Ripple as a software engineer.