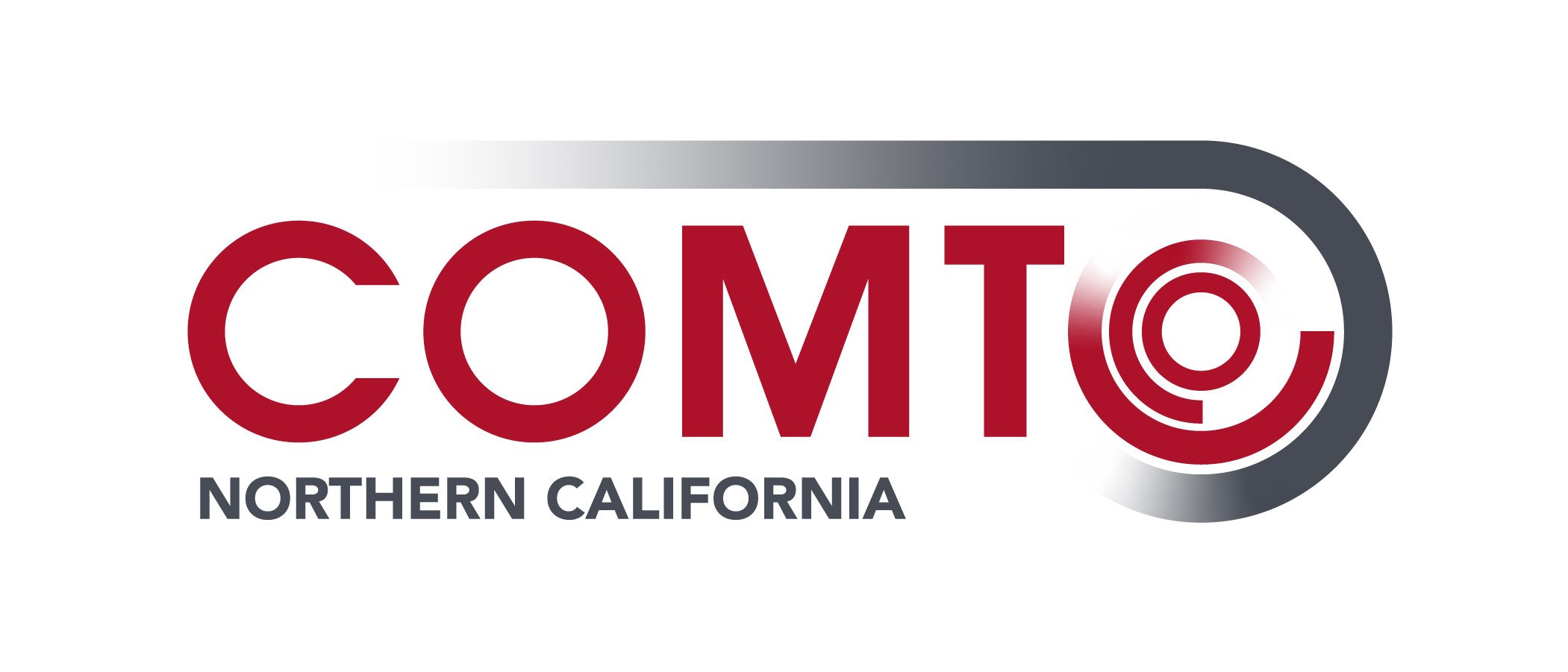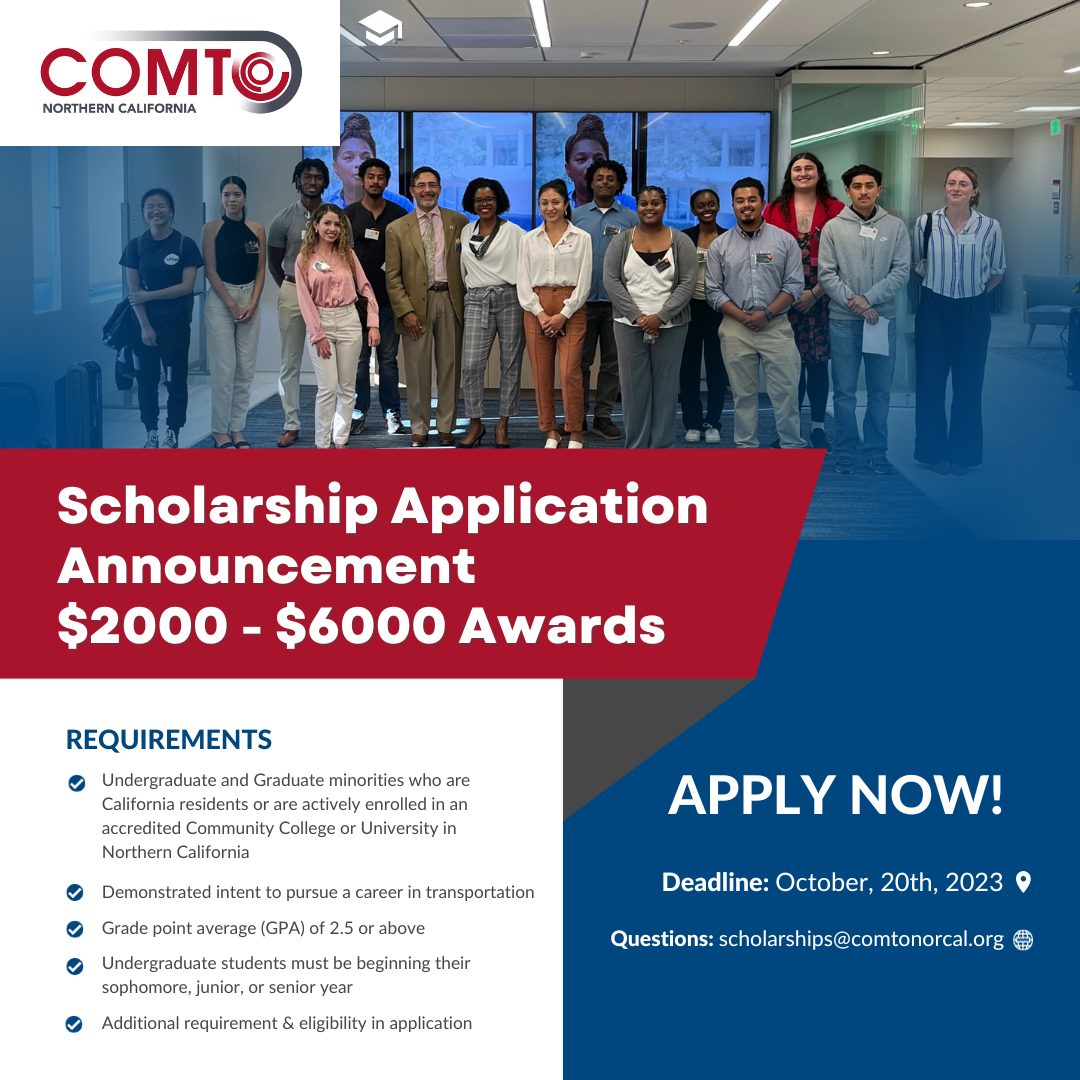 COMTO NorCal Scholarship Application Now Open!
The Northern California Chapter of the Conference of Minority Transportation Officials (COMTO NorCal) is a national, multi-ethnic professional organization founded in 1971 to advance the representation of minority professionals in the transportation industry, nurture their career growth through networking and training, and champion equitable transportation development. A cornerstone of COMTO's work is supporting the next generation of transportation professionals and providing financial support for students in need. 
COMTO NorCal's 20th Annual Future of Transportation Scholarship Program is currently seeking student applicants through October 20, 2023 for scholarship awards of $2,000 – $6,000 each.
Questions? Email scholarships@comtonorcal.org